'Degrassi' Is Actually Coming To An End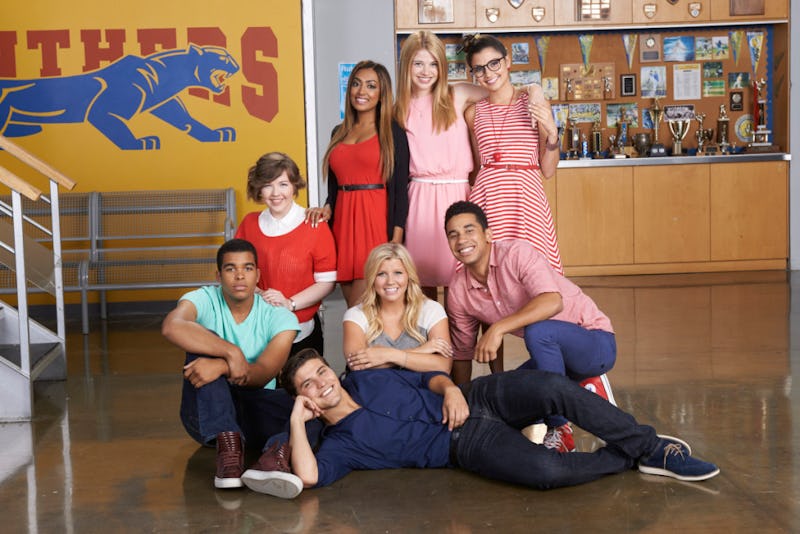 UPDATE: Entertainment Weekly reports that while new episodes of Degrassi will no longer air on Teen Nick after Season 14, the series will continue on a "yet-to-be-named" network: "The network announced today that it will air its last episodes of Degrassi this summer. (The show is not leaving the air altogether; it will continue to be produced, and later episodes will air on a yet-to-be-named US broadcaster.)"
SAY IT AIN'T SO, CANADA. All right, so Degrassi's biggest claim to fame among mainstream American audiences is that Drake was on Degrassi as "Wheelchair Jimmy" aka Jimmy Brooks early in the series' run. However, for the rest of us with a Teen Nick subscription, Degrassi was an epicly dramatic teen show that really knew how to "go there." According to TV Line, Degrassi is ending after Season 14, which either means that we're going to have to wait a decade or so for another spinoff featuring the children of the characters currently on the show (as happened with Degrassi Junior High) or this is really the end of the Degrassi franchise forever and always. Say it ain't so!
"For an incredible 14 seasons, Degrassi has been a groundbreaking show tackling so many important topics that real teens face in their everyday lives," said Keith Dawkins, Senior Vice President and General Manager of Nicktoons, TeenNick and Nick Jr, said in a statement to TV Line. "In the final episodes on TeenNick and through the hour-long special and social activations, we hope to say goodbye in a way that is both fitting to the show and Degrassi's passionate fan base."
In addition to giving the world Drake, Degrassi is also one of the stepping stones to fame for another popular figure: Nina Dobrev of the Vampire Diaries starred on the show as Mia, a teenager who was trying to reclaim her life after having a daughter. In addition, Degrassi also featured Landon Liboiron, from Terra Nova and Hemlock Grove, and Shenae Grimes, from 90210, in various seasons. Degrassi has had a lot of seasons, OK? That's what makes it even more tragic that the show is ending now, just when we were all beginning to think the franchise would never truly be over.
On the one hand, maybe this isn't the hugely terrible fate that it feels like right now. Without Degrassi, perhaps these amazing teen actors — imagine, a show about teenagers that, for the most part, uses actors in their teens! — will migrate down to America to blow up as rappers or as TV actresses like Drake, Dobrev, Liboiron, and Grimes. Perhaps an American spinoff of Degrassi is on the horizon, what with the show experiencing quite a bit of popularity here that kept it on the air thanks to Teen Nick, when it might have been cancelled long before this. I just can't say goodbye to Degrassi yet, you guys. I'm not ready. The show hasn't hurt me this bad since Becky and Adam's relationship tragically, and suddenly, ended.
There are still so many questions I need answers. Do Holly J and Declan ever get back together? Do Katie and Jake ever get back together? All right, so these questions could probably be resolved by the end of Season 14, especially if the show does a reunion special bringing back as many of the actors and characters as they can get to agree to an appearance later on, but I need to know now while this pain is still fresh. If you haven't heard of Degrassi, well, now is the perfect time to sit down and marathon the entire series. After all, there are soon about to be a limited number of episodes. You know, if you can call fourteen long seasons a "limited run."
Image: Teen Nick; stephenstohns/Tumblr