The Most Delicious Food Instagram Accounts Ever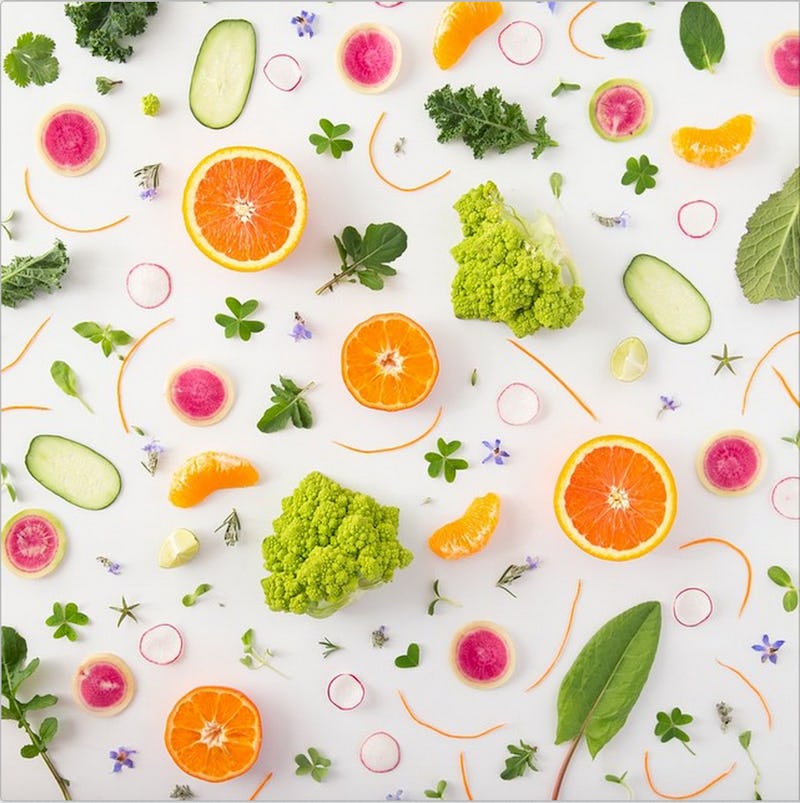 I've gathered this list of the best food Instagram accounts for all of you wonderful people who I know will appreciate this copious heap of food porn. The phenomenon of people posting pictures of meals they get at restaurants on Instagram is something I've never really understood. Maybe I'm old fashioned, but when the meal I ordered arrives, my impulse is to, you know, eat it. But despite my grumbling about the "Hey, look at what I ate for lunch!" craze, it's undeniable that Instagram is a great place for cooks, bakers, and foodies, and it's for them that I've done this important work.
Stereotypes of hipster wannabe food photographers aside, with its diverse range of food-focused accounts and mouthwatering images, Instagram is close to being a food-lover's paradise. I say "close" because, that this point in time, Instagram can't actually let people taste the food they're looking at. If someone ever develops a social media platform that lets people share food, we'll know that humanity has reached a higher plane of existence. Seriously, just imagine it: I could bake an amazing cake, and then post it to FoodBook or whatever it would be called, and then my friends could all taste it and "Like" it. I know, it's a brilliant idea. Get on it, Zuckerberg.
Until sharing food via the Internet is actually possible, we'll just have to make do with what we have. These absolutely delicious Instagram accounts should do a decent job of holding us over.
Brittany Wright is a Seattle-based photographer who's garnered over 100 thousand followers with her colorful, creative images of ingredients ranging from eggs, to chilis, to citruses.
The anonymous chef behind the Chef Jacques Lamerde Instagram account uses junk food to create beautiful plates of haute cuisine. My favorite? This glorious PopTart.
Food blog and Instagram account Top With Cinnamon is the brain child of 19-year-old Izy Hossack. (Yep, 19. You know what I was doing at 19? Nothing. Absolutely nothing.) Her Instagram is full of lovely pictures, especially of things for breakfast, like this French toast brioche waffle.
Chitra Agrawal creates amazing looking vegetarian recipes inspired by the cuisine of northern and southern India.
"Culinary gardener" Tucker Taylor's gorgeous photos of fresh fruits and vegetables will have you heading out to the farmer's market ASAP.
Dana Shultz at the Minimalist Baker develops recipes that use 10 ingredients or less, one bowl, or require 30 minutes or less to make. It turns out, minimalism looks delicious.
Alison Roman is the Senior Food Editor at Bon Appétit, so it's no surprise that her Instagram account is packed with beautiful food.
Samantha, "pie maker + cookie maker," makes beautiful pies and extremely adorable cookies.
Spoon Fork Bacon is made up of Jenny Park and Teri Lyn Fisher, a food stylist and photographer, respectively. Their photos are pretty and colorful and I would like to be on this quiche train, please.
All of Julie Lee's food photos are lovely, but my faves are these whimsical food collages. I would seriously like to wallpaper my kitchen in this print.
The Naked Chef's Instagram feed is, unsurprisingly, full of fun and beautiful food. Thankfully, Oliver includes recipes for many of these dishes on his website.
Andrew Scrivani is a photographer and food stylist for the New York Times. His photos cover a wide variety of food, from big slabs of bar-b-q to delicate pastries. It all looks delicious.
Image: @julieskitchen/Instagram