Where Is Scotty From 'Eurotrip' Today?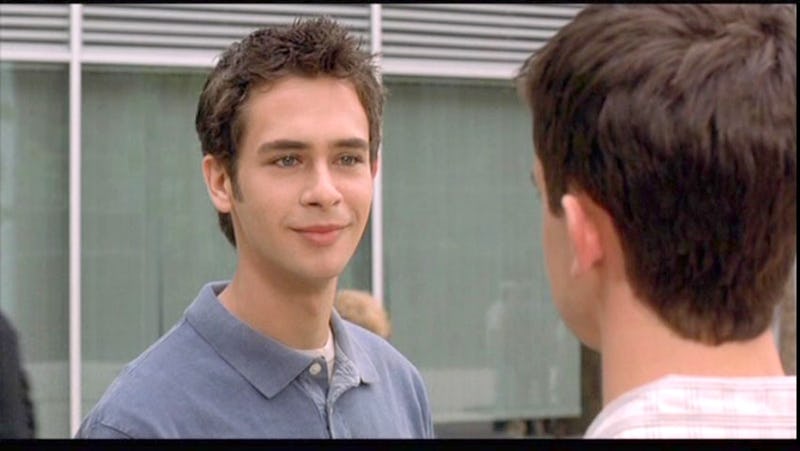 There are certain things in life that make me feel old, and one of them is the fact that the backpacking adventure comedy Eurotrip came out in February 2004, nearly 12 years ago. It has now been well over a decade since fans last saw Scotty and his pals track down his hot German penpal all over the continent in the film that was nominated in the "Movie Your Parents Don't Want You To See" category at the Teen Choice Awards. At the time of its release, I was barely a teen, and my parents weren't super thrilled with the idea of me watching a super raunchy comedy like Eurotrip. But what they failed to recognize was that the film also had a surprising amount of heart, most of which was due to the film's hero, Scotty, played by Scott Mechlowicz. Yes, the film was cringeworthy at points, but who couldn't get onboard with Scott's quest to find his one true love? I certainly would have given Scotty my heart if I were Mieke, and we can all thank Mechlowicz for such a heartstring-tugging performance. But just what is Eurotrip' s Scotty doing today, all these years later?
Well, he's certainly kept busy. Here's where you may have seen Mechlowicz after his infamous European vacation:
House, M.D. (2004)
Mechlowicz appeared in the second episode of the medical drama's first season, which aired in 2004. He played a young lacrosse player who suffers major hallucinations after getting hit in the head with a ball. In true House fashion, it turns out that his hallucinations have nothing to do with a concussion after all.
Peaceful Warrior (2006)
Mechlowicz got in fighting shape to play a college gymnast in this drama. According to the above interview, the actor had to work out for almost five hours a day for his performance. Definitely a lot less fun than touring Europe for a movie.
Gone (2006)
Mechlowicz went full-fledged insane for this psychological thriller about a group of tourists who bond with the wrong travel companion.
Waiting For Forever (2010)
Mechlowicz starred opposite a post-O.C. Rachel Bilson in this romantic drama about a man who reunites with his childhood crush.
Undocumented (2011)
In this horror-thriller, a group of documentarians are captured by radicals who have kidnapped and tortured undocumented immigrants living in the United States. (The trailer above is extremely unsettling, so choose to watch with caution.)
Cat Run (2011) & Cat Run 2 (2014)
Mechlowicz starred in this action-comedy alongside Paz Vega. A sequel to the film was made three years later, with Mechlowicz reprising his role opposite Sons of Anarchy star Winter Ave Zoli.
So what does Mechlowicz look like today? Check out these recent pics of the former Scotty, which prove that he really hasn't aged a day since Eurotrip:
Now that's the Scotty we all remember.
Images: DreamWorks Pictures; Fox