'Secrets and Wives' Weaves A Tangled Web Of Exes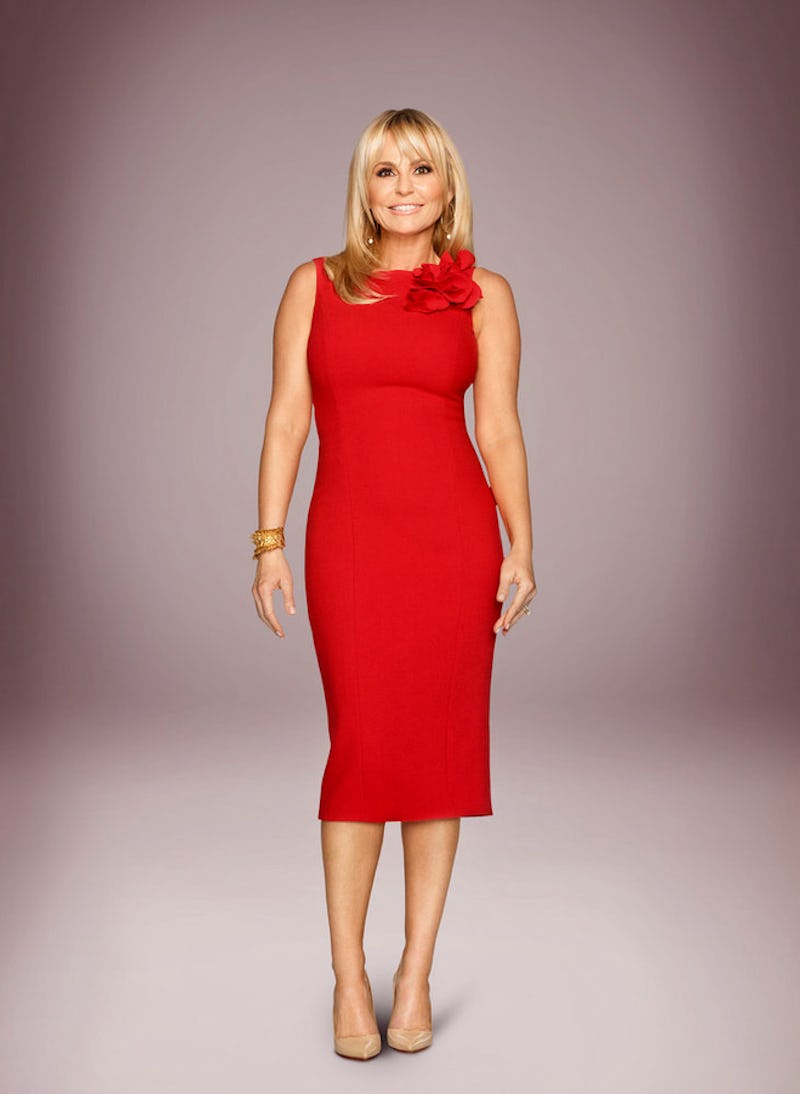 Welcome back to the horror show that is Secrets and Wives, cats and kittens. You know you missed it. Tuesday night's episode found the ladies heading out east for a weekend in the Hamptons. Usually travel is stressful and tears people a part, but it actually seemed to bring Cori Goldfarb and Liza Sandler closer together, mostly because they bonded over sharing the same ex.
Yes, you read that right. Cori actually dated Liza's ex-husband, which the ladies discussed over cocktails when they met up in the Hamptons, as one does. What's worse is that it was soon revealed that Cori had even slept with him, which was confirmed by Liza's ex and not so much by Cori.
On other Bravo shows, you might expect someone to throw a wine glass or flip a table over or do some other outrageous activity after hearing news like this. Not so with Secrets and Wives. These ladies are such a sisterhood of friends that everyone just laughed off this scandalous tidbit.
One of the selling points of Secrets and Wives is that many of the ladies had slept with each other's exes, creating a very incestuous social circle, so I guess I shouldn't be surprised that they would all be so OK with this truth coming out. I just didn't think they would be able to laugh it off so easily. You have to admit. This whole thing is kind of weird.
But maybe laughing is all these ladies can do when the men in their lives are so awful. For Liza and Cori in particular, during last Tuesday night's episode, it looked like Liza's ex berated her over the phone, and in this episode, we unfortunately got to see a lot of Cori's husband Sandy. In Tuesday night's episode alone, Sandy called Cori annoying and was unhelpful and distracting at the spa they run together. We also learned that Cori's blow jobs have kept her marriage together for 20 years. Did. Not. Need. To. Know. That.
Oh well. At least Sandy is in good company. Or perhaps bad company. The supporting cast of husbands, boyfriends, and exes on Secrets and Wives is one of the most appalling I have ever seen on a reality show. It's really hard to watch these women speak so highly of these men and sacrifice their own happiness for theirs when it seems like they couldn't care less about them. And the sad part is, they all want to be with these kind of guys.
Images: Mathieu Young/Bravo