Old Photos Of Rachel Dolezal Raise Questions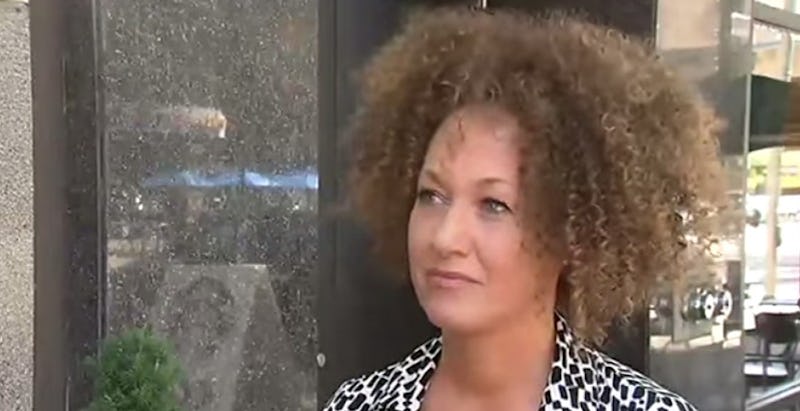 On Thursday, social media was ignited by race questions surrounding Rachel Dolezal, Spokane's NAACP president. A couple claiming to be Dolezal's biological parents gave an interview to local network 11 Alive Thursday stating that Dolezal is white, and not African-American, as the activist has claimed for a decade. As Thursday evening drew on, the swirl of comments surrounding Dolezal's race prompted Twitter uses to wonder how and why Dolezal purported to be African-American for as long as she has. As part of this social media response, many photos have surfaced that show Dolezal at various times in her life, and these old photos of Rachel Dolezal have been raising plenty of questions.
Questions and comments about Dolezal have been rapidly flying around every corner of the internet for over a day now, and to say that many are curious about the way she has been living her life would be a major understatement. Dolezal has had an accomplished career as an artist and college professor of Africana Studies at Eastern Washington University, in addition to being very heavily involved with civil rights activism in Spokane.
Taking a look at photos taken of her, and some that she posted on her own social media accounts, has given the internet quite a lot to talk about. For example, many photos surfaced that prominently featured different hairstyles that Dolezal has worn throughout her adult life.
Pictures of Dolezal at a much younger age with blonde hair, fair skin, and freckles show a striking difference from photos of her that have been taken more recently.
There have also been a number of photos making their rounds that show Dolezal with people that she has identified as her father and sons.
Images: 11 Alive/YouTube; candicebenbow /Instagram