Which 'Bach' Guys Are Heading to 'Paradise'?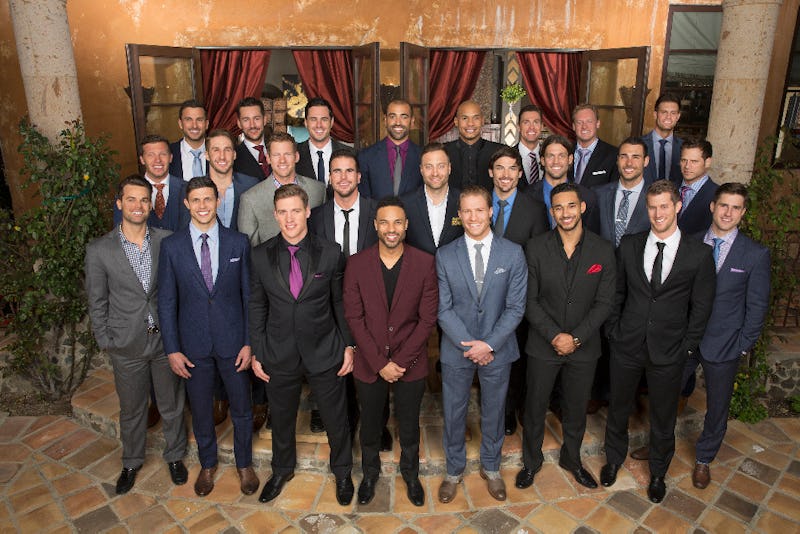 Since we aren't even half way through Kaitlyn's season of The Bachelorette, the show has yet to announce all of the men who will be heading to Paradise this year. We know pretty much all of the women who will be on Bachelor in Paradise, but since some of the guys on the spin-off are still currently on-air trying to date Kaitlyn, we are all still waiting to see who will be coming back for a second chance of finding love. That's why I am going to come up with a list of the men from Kaitlyn's season who should be on Bachelor in Paradise — and I have a lot of opinions on the topic.
We know that from Chris Soules' season Ashley Salter, Jade Roper, Carly Waddell, Jillian Anderson, Ashley Iaconetti, and Juelia Kinney will be back. We also know that Tenley Molzahn from Jake Pavelka's season and Clare Crawley (of course) from Juan Pablo's season will also be back. As for the men we know about, we have Dan Cox, Kirk DeWindt and Mikey Tenerelli. According to People, four more men from Kaitlyn's season will also be there, along with a surprise female contestant. (Hmm, Andi Dorfman, perhaps?) Regardless, I am still sad that Robert won't be back. He's the best.
Anyway, here are six guys from Kaitlyn's season that should totally be contestants on Bachelor in Paradise. You know, in case the producers are having a hard time deciding.
1. Daniel
I don't think Kaitlyn gave Daniel a fair shot. He seemed like he had lots of potential. I say they bring him back and let Clare have dibs.
2. Shawn B.
I could totally see Shawn becoming the next Marcus in Paradise and setting his sights on one girl the entire time and proposing at the end. He seems kind of romantic that way. This is, of course, if Kaitlyn doesn't pick him to be the one. Bottom line, someone should get him.
3. Ian
He's cute! He also ran track at Princeton and lives in Los Angeles, so realistically he could probably date someone long-term if there's anyone worth dating. Hmm, Jade lives in LA and they would make a pretty cute couple. Just saying.
4. Joe
His southern accent is cute, and I just don't think you can have too much Joe. He can't dance, or sing, but he might be nice to look at in a bathing suit! Plus, I could see him hitting it off with some of Chris' ladies.
5. Tony
Yeah, I was not a Tony fan at all, but could you imagine what would happen if Ashley S. and Tony hung out? It would be magical.
6. Clint & JJ
I mean, who doesn't want to see that bromance played out? Plus, they pretty much count as one person anyways.
Images: Rick Rowell/ABC (6)