Rachel Dolezal Could Face Legal Troubles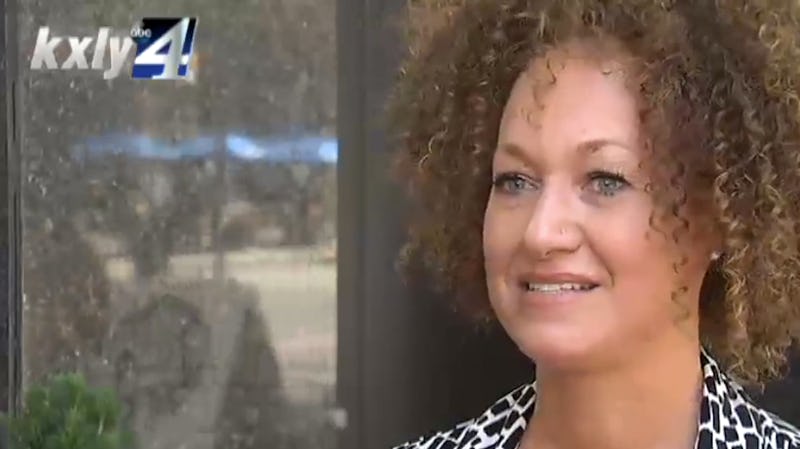 Virtually overnight, Rachel Dolezal went from a name we probably wouldn't know how to pronounce to a face we recognize all too well, but still can't figure out. Dolezal, who seems to have misrepresented her race for several years, has stepped down from the NAACP, but this isn't the last time you'll hear that name. She's still under investigation by the city of Spokane, Washington, for possible ethics violations, which means Dolezal could still face some serious legal troubles.
In fact, Dolezal's position with the city of Spokane is where the whole story started. Local news station KXLY reported Dolezal had been under investigation for a month prior to last week's headlines. Per the report, the city is investigating Dolezal for possible ethics code violations related to her position as chairwoman of the Spokane Police Ombudsman Commission. Dolezal allegedly identified herself as white, black, and Native American on a form she filled out for that position. Her parents, on the other hand, have told the media that she is biologically white, a small part Native American, and not black.
The investigation and the committee's most recent meeting, scheduled for Monday, remained closed to the public. Should the city find Dolezal to be in violation of its ethics code, she could lose her position and have to pay damages.
The Potential Accusations
The Spokane Code of Ethics clearly prohibits "acts of moral turpitude or dishonesty."
No City officer or employee shall commit any act of moral turpitude or dishonesty relating to his or her duties or position as a City officer or employee or arising from business with the City.
If Dolezal did indeed misrepresent her race in conjunction with her seat on the police ombudsman commission, the ethics committee could find her to be in violation of this part of the code. "It has nothing to do with ethnicity," Brian Coddington, communications director with the city of Spokane, told KXLY. "There have been some statements made about ethnicity, but really at the heart of the matter is truthfulness, integrity, and transparency."
"Moral turpitude," a legal phrase often associated with immigration law, can be defined as "conduct that shocks the public conscience as being inherently base, vile, or depraved, contrary to the rules of morality." To prove moral turpitude, the accused person must demonstrate either an "evil intent" or recklessness.
The Potential Evidence
Some of Dolezal's past actions could hurt her case and point to a pattern of dishonesty. Earlier this year, a photo on the NAACP Spokane Facebook page showed Dolezal with an African-American man, who was identified as her father. When asked by KXLY if her father was indeed African-American, Dolezal replied, "I don't understand the question."
Back in 2002, Dolezal sued Howard University — where she worked at the time — for "discrimination based on race, pregnancy, family responsibilities, and gender." In this case, Dolezal argued that she was white, claiming that the University's decision to remove her artwork from an exhibition was motivated by a desire to favor African-American students over her.
The juxtaposition between the lawsuit — in which she voluntarily identified as white — and her more recent actions — through which she has seemed to identify as mixed race or African American — suggests that Dolezal has not been completely transparent about her background and her intentions.
The Potential Consequences
Under the Spokane code, an ethics violation can lead to removal or suspension from the board or commission on which you serve and an order to pay damages to the city. If the ethics committee finds Dolezal to be in violation of its code, she can agree to a settlement or proceed with a hearing, where a final outcome will be determined.
It's unclear how much she could face in damages for such a violation. In a separate investigation, the city of Spokane fined City Council President Ben Stuckart $250 for disclosing confidential information to a third party.
Dolezal has already resigned her position with the NAACP, but that could be just the beginning. The Spokane investigation could lead to more headlines and more consequences, perhaps revealing a more comprehensive picture of Dolezal and her intentions.
Image: KXLY/YouTube