10 Songs For Your Father's Day Playlist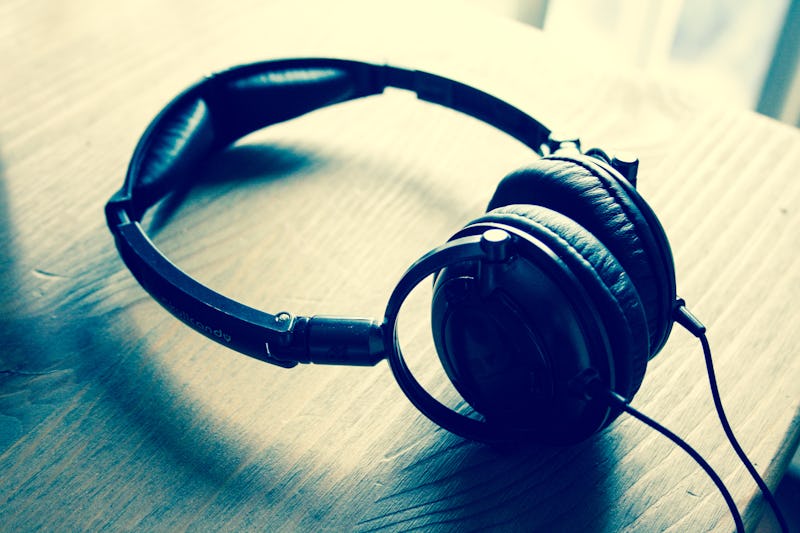 Hopefully you've already picked out an awesome Father's Day tie for your pops, and maybe you're way ahead of the game and already have a really cool card for the holiday as well. What's next? It's time to make daddy-o a Father's Day playlist. That's right, you're going to need some background music to play all day long, and I've got you covered. Or really, John Mayer, Beyonce, and — wait for it — Miley Cyrus have you covered.
From songs about being a father to songs about the things children have learned from their fathers, this playlist has no boundaries. Some of the tunes will make you chuckle, but most will probably make you cry. Happy tears, obviously. Telling your dad how much you love and appreciate him can get emotional, my friends, so let these singers help you out.
If you and dad find yourselves on a long drive this Father's Day, bust out this playlist. Or if you merely want to play these soul satisfying jams around the house throughout the entire day, go for it. You can't really go wrong with any of these sweet beats, so hit repeat, bump the volume, and let it play for all (especially dad) to hear.
1. John Mayer's "Daughters"
"Fathers be good to your daughters... daughters will love like you do." John Mayer may not be the classiest guy around town, but at least he got this right.
2. Jay Z's "Glory"
"Baby I'll paint the sky blue. My greatest creation was you." Jay wrote this song following the birth of Blue Ivy. Even a badass rapper can get all mushy when it comes to being a father.
3. Hannah Montana's "I Learned From You"
"I learned from you that I do not crumble. I learned that strength is something you choose." Oh heck yes Hannah Montana makes the cut for your Father's Day playlist. With a dad like Billy Ray, how could she not?
4. The Avett Brothers' "A Father's First Spring"
"I never lived till I lived in your light, and my heart never beat like it does at the sight of you baby blue, God blessed your life." Telling the running emotions of a first-time father, this song is about as sweet as it gets.
5. Drive-by Truckers' "Outfit"
"Don't call what you're wearing an outfit. Don't ever say your car is broke." It's hard to beat a country music song about dads giving advice. Just take a listen if you don't believe me.
6. Beyonce's "Daddy"
"You've given me so much security. No matter what mistakes I know you're there for me." I always knew Beyonce was a total daddy's girl. This song just confirms it.
7. Horace Silver's "Song For My Father"
"If there was ever a man who was generous, gracious, and good, that was my dad." Silver is probably best known for this song, and there's simply no getting around it — it's the perfect Father's Day tune.
8. Will Smith's "Just The Two Of Us"
"From the first time the doctor placed you in my arms, I knew I'd meet death before I'd let you meet harm." Will Smith's remake of the classic tune was written in dedication to his eldest son, Trey Smith. It's kind of perfect.
9. Kenny Chesney's "There Goes My Life"
"That mistake he thought he made covers up the refrigerator. Oh yeah, he loves that little girl." Though this song starts out with what sounds like a teen pregnancy, Chesney makes pretty clear the joy that's brought into the character's life because of this same "mistake."
10. Paul Simon's "Father and Daughter"
"There could never be a father who loved his daughter more than I love you." Written by Paul Simon... do I really even have to say anything else?
Image: Chris/Flickr