Ian Put The Final Nail In His Coffin On 'Bach'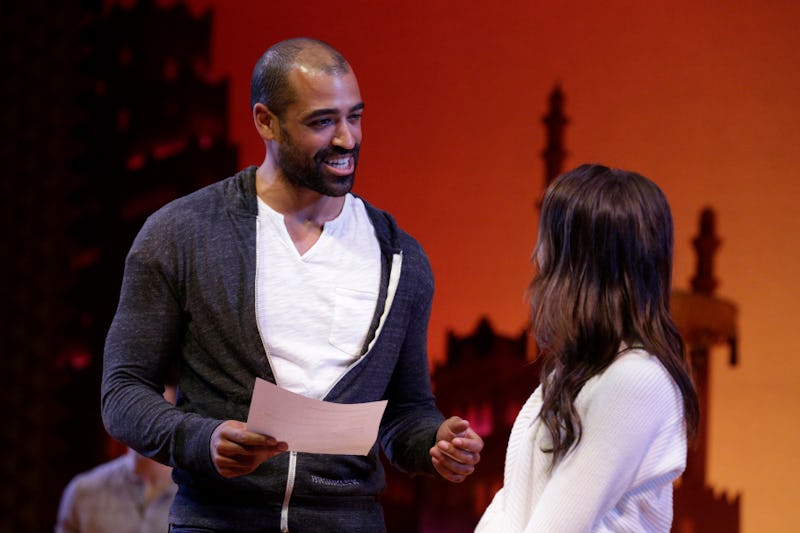 If you ask me, Kaitlyn is probably one of the best Bachelorettes ever, and mostly because she's had to deal with so much crap. Between Clint, Koopah, Tony, and the drama that followed Nick Viall joining the show, Kaitlyn's had to deal with her share of difficult situations, but they were all preparing her for this: The showdown with Ian. After feeling like he wasn't given the attention he deserves (and apparently, he thinks he deserves a lot), Ian flipped out on Kaitlyn on The Bachelorette , and I have a feeling it's going to get him swiftly kicked off the show next week.
Of course, this was all preceded by a rant from Ian where he claimed that he has ex-girlfriends hotter than Kaitlyn and has no problem getting dates where he's from. Apparently, everywhere but The Bachelorette, Ian is quite the ladies' man, and has no understanding whatsoever of why Kaitlyn wouldn't be falling all over him. In fact, he says, he's so good that he could be the Bachelor himself.
Ian, I'm not sure where to start with you, but it's not going to be anywhere good.
When he approached Kaitlyn, he mentioned that his sense of humor is so far elevated over the other guys that he cannot relate to them on any level, as he is way more mature than stooping to the level of fart jokes and movie quotes (both of which are always hilarious, in my opinion).
"I came here to meet the girl who got her heart broken and was devastated by Chris Soules, not the girl who wanted to get her field plowed," Ian said, before informing Kaitlyn that he thinks she's only here to "make out with dudes on TV."
And if you can believe it, things went even further downhill from there. "I really see you as a surface level person at this stage, and I wonder if you're really that shallow, because I don't see anything beyond the surface," he said.
Kaitlyn's a busy girl, so I'm going to do this for her: Ian, go home. I can't wait to find out what her actual response to this is on next week's episode. I have a feeling she's not going to let me down.
Image: Heidi Gutman/ABC