Shannon Beador Clashes With Everyone On 'RHOC'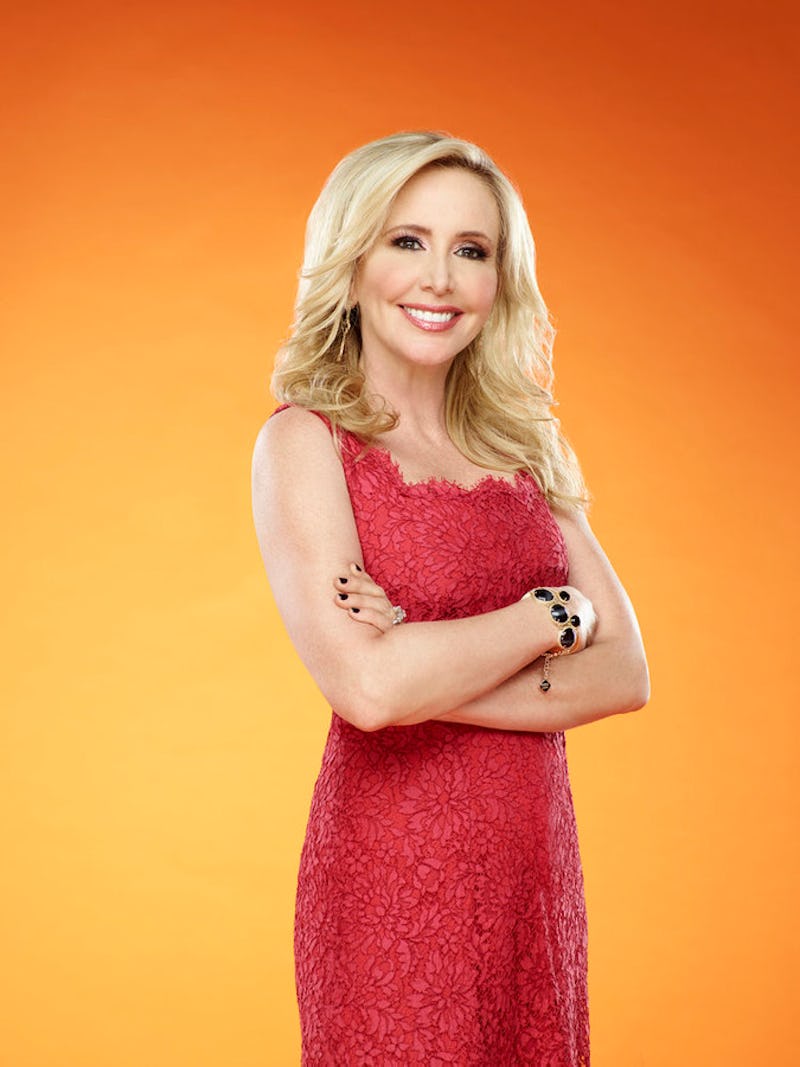 I feel for second season alum Shannon Beador on The Real Housewives of Orange County . Her first season was rough when some of the women (Heather and Tamra) seemed to pick apart every thing Shannon did. Then, as if that weren't frustrating enough for Shannon, she and her husband David were going through a tough time in their marriage. After the Season 1 reunion, it seemed like things were looking up for Shannon, that is until Season 2 began. Because now, Shannon seems to be clashing with everyone on RHOC, and as someone who has nine lemons in her apartment currently, I don't want Shannon to clash with people.
Things started out on a positive note for Shannon at Vicki's party on Monday night. Her and David were getting along after a weekend away at a marriage retreat. I was hopeful that Shannon's relationship-mending attitude would transfer to the women on the show. Unfortunately, I can't say that was the case.
It wasn't that Shannon fought with anyone at Vicki's party, per say, but the amount of tension she had with just about every person there was so uncomfortable. First, Shannon avoided Tamra like the plague. Shannon also threw some major shade to Meghan (which felt a little unfair, and definitely not the right way to greet a new cast member). Shannon also didn't like that Vicki was holding Tamra's hand. All of it was a disaster for Shannon.
I really like Shannon. I've liked her since Season 9, and I rooted for her when Tamra turned against her and Heather "kicked her out." Unfortunately, it seems like Shannon is walking into this season with a chip on her shoulder — it's a tough time, I get it — but if that's how it's going to be, I worry she's going to be involved in a lot of the drama this season. I just want Shannon to have a crystal protected life on RHOC, is that too much to ask?
Images: Vivian Zink/Bravo