'Big Brother' Season 17: Meet the Contestants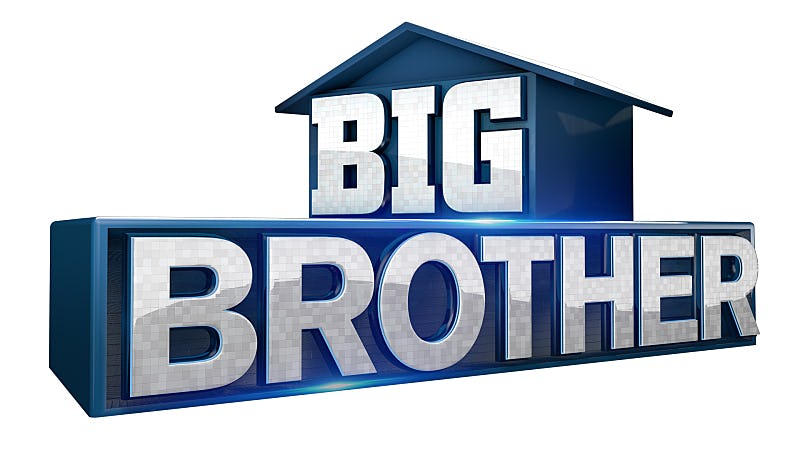 Amazing news, everyone: It's time for another season of Big Brother. Even more amazing news, everyone: If you were worried that Season 17 would be more of the same, it looks like the show is actually going is shaking things up. Big time. How do I know this? Because, along with revealing this season's 2015 Big Brother contestants, CBS has made a pre-season announcement promising the unexpected this year. Though it's not clear exactly what this "unexpected" is, I have a few guesses: for one, maybe the fact that there are only 14 contestants this year has something to do with it? Because that is definitely fewer contestants than Season 16 began with (which, like the season number, was also 16). It could also mean anything else, really — from surprise guests to shocking mid-season appearances, to (and this is my ultimate dream) MULTIPLE HOUSES.
(I mean, that's all conjecture, but wouldn't that be awesome? Yes. The answer is yes.)
But, no matter what surprises this season of Big Brother has in store, the one thing we can likely count on is one crazy cast of characters. This I know for sure, because the show released the names of the fourteen contestants who will call that insane house their home for Season 17, and they all look AMAZING. So, if you're looking for the low down on the contestants, look no further — the entire lineup is here, with a prediction or two thrown in for good measure.
(One prediction I'm sure of? That this season's contestants are sure to bring the drama back to the big house. Because as boring as being cooped up in a house for weeks at a time may be, you can count on Big Brother to bring the action, and these contestants to bring the drama.)
Jace Agolli
Agolli is 23 and from Venice Beach, CA. Like, straight from the beach, in case you couldn't tell. As a personal trainer, you can probably count on many grainy camera shots of him working out topless, I'M SURE.
Becky Burgess
Burgess, who is 26 and was born and raised in Denver, Colorado, will be up for any challenges that come her way. The retail manager describes herself as competitive and spontaneous, so you know she's probably going to be leading the pack when it comes to playing the game.
Clay Honeycutt
Clay is from Texas, lives in a college town, and is currently a graduate student. You can probably count on him to use his brain, brawn, and good looks to get through Season 17. Should we start placing bets for which housemate falls for him first? 'Cause dude is dreamy.
James Huling
James is another Texas resident who is currently living in Wichita Falls, and who works as a retail associate. Something tells me that, from the amount of camo he has chosen to wear in this publicity shot, he is going to be the contestant to have on your side. I'm hoping he pulls some crazy stunts, like hiding behind fake houseplants to get an idea of who is forming alliances with whom.
Meg Maley
Aww, just look at her. Maley looks so bright and fun! However, something tells me this Jersey girl is not going to be someone you want to mess with. With her day job as a server in New York City, you can bet she's used to dealing with psychos… I mean, people! I'm calling it now: this one is going to hold her own better than anyone else.
Austin Matelson
Umm, why does this man not have a shirt on? Is it maybe because he just got out of the wrestling ring where he works as a professional wrestler? I mean, yeah, that makes sense I guess, but still. If nothing else, he'll be able to take down his enemies in the house with his brute strength? FINGERS CROSSED FOR A BODY SLAM CHALLENGE.
John McGuire
John McGuire, a dentist by trade, is from Scranton, PA, and is currently living in Jefferson Township, PA. I'm voting him Contestant Most Likely to Bring a Suitcase Full of Sensible Shirts.
Audrey Middleton
This Georgia peach is a Digital Media Consultant and, hopefully, a distant relative of Kate Middleton's. (A girl can dream.)
Steve Moses
Moses, the baby of the group, is 22, still in college (AWWWW) and looks like a total charmer. He lives in the same town he grew up in, which is adorable, but maybe not the best preparation for the Big Brother house.
Liz Nolan
At 23, Nolan is close to being youngest in the house (but that honor still goes to Moses). She's a marketing coordinator from Miami, and will hopefully be bringing a lot of heat to Season 17.
Shelli Poole
Poole is an interior decorator from Marietta, GA who I'm hoping will go ham on the other contestants when they don't keep the pillows properly fluffed.
Da'Vonne Rogers
Rogers is a poker dealer from Los Angeles, so I'm guessing she and Meg are going to team up immediately. With those two powerhouses, no one stands a chance. Who run the world? GIRLS.
Vanessa Rousso
GUYS. Rousso is a professional poker player and Rogers is a poker dealer, so you know there are going to be some AMAZING (strip?!) poker games in Season 17. (If they do decide to play strip poker, I'm just crossing my fingers that Honeycutt loses big time.)
Jason Roy
Roy is a supermarket cashier from Swansea, MA. He may not be the youngest in the house (he's 25), but he sort of looks it. I've got money on him and Moses forming an alliance from day one — and maybe calling it the Baby Face Alliance?
Image: CBS (15)