How To Masturbate Like A Porn Star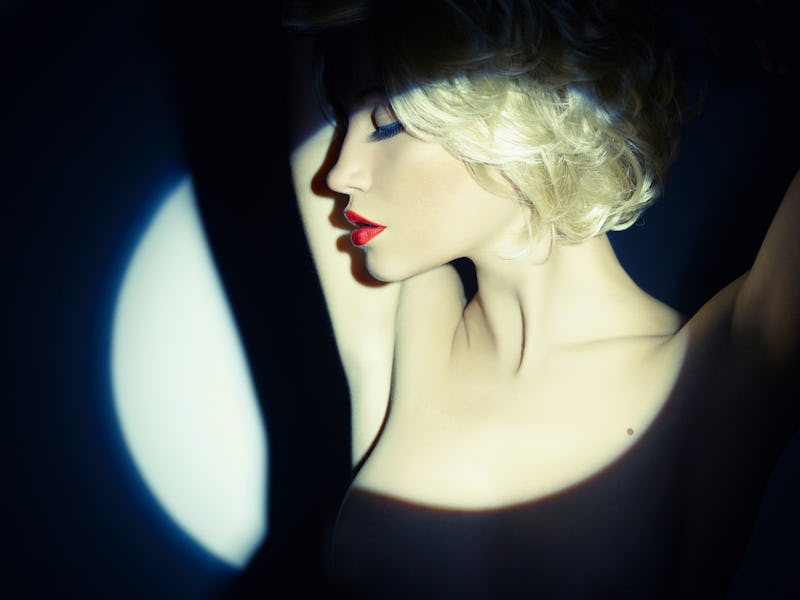 We look to porn stars for sex emulation. It seems like because they have sex professionally, they know more about it than we do. But what about having sex when they are with themselves? According to them, what's the best way to masturbate for women?
"It seems to me that I've been masturbating long before I started having sex, even though I pretty much figured out how things worked when it came to having sex and finding other other ways to produce the feeling of multiple orgasms. I could only get off by a dick if it was attached to a man so he can control the rhythm since it's a little complicated to get it going hard and fast the way I want it using rubber dildo! So usually when I'm alone, I use whatever gives my clit the best stimulation and that is using toys that vibrate such as the Hitachi. I'd say I use it about 2-3 times a day, but I only use it for a short period of time. I'll use it long enough to build up my orgasm twice to the highest peak before I come," says Jillian Janson, an award nominated adult actress.
When masturbating, it's a lot like sex with a partner. Our best masturbation sessions will involve being adventurous, trying new things, and letting our mind run free. Here's how female porn stars masturbate:
1. Try Something You Wouldn't Normally Do
"My number one tip would be to always be adventurous and spontaneous!" says Jessica Drake, creator of "Jessica Drake's Guide to Wicked Sex: Female Masturbation," an instruction on self-pleasure. "We all like different things. I could tell you what gets me off the fastest, the toys I use, and the lube I love (a WeVibe Touch, Wicked Sensual Care) but personal preferences are what makes a solo session most pleasurable," says Drake.
So take a clue from porn. Try new things, different techniques in different positions. Watch movies, or read erotic novels to get turned on. Masturbate while having phone sex. Try something you wouldn't normally do, things you'd normally only fantasize about and unleash your inner porn star!
2. Be Uninhibited
"Masturbating like a porn star is not about doing any one thing physically per say — in fact, I would never recommend copying the the physical feats we do, just like i wouldn't recommend reenacting the stunts of your favorite action movie. What you can learn from a porn star about masturbation is via the mental side. When you watch a porn star masturbate, note how they are uninhibited. They know what they like. This is the sort of attitude you can from and emulate during you own personal time," says Chanel Preston, host of Naked with Chanel. Masturbate any way that feels good to you, but be uninhibited like a porn star.
3. Create Your Own Sexy Movie In Your Head
"I believe the best way to masturbate, whether you are a pro or a beginner, is to let your mind completely relax, close your eyes, and think about what turns you on," says adult performer Mindi Mink, "You create the scenario and all the details which makes for a truly incredible experience. There is never any judgement about what excites you this way, and you are free to explore and enjoy! In a way, you are creating your own adult movie in your head. It works for me every time, and I have the best orgasms this way."
4. Tease Yourself
Think about what you like in bed — and use it during your solo session. "I like to tease myself just like I like to tease my partner and my fans, since it builds up the tension and makes things more interesting," says Janson.
Images: Fotolia; Giphy