How To Get Beach Waves After Showering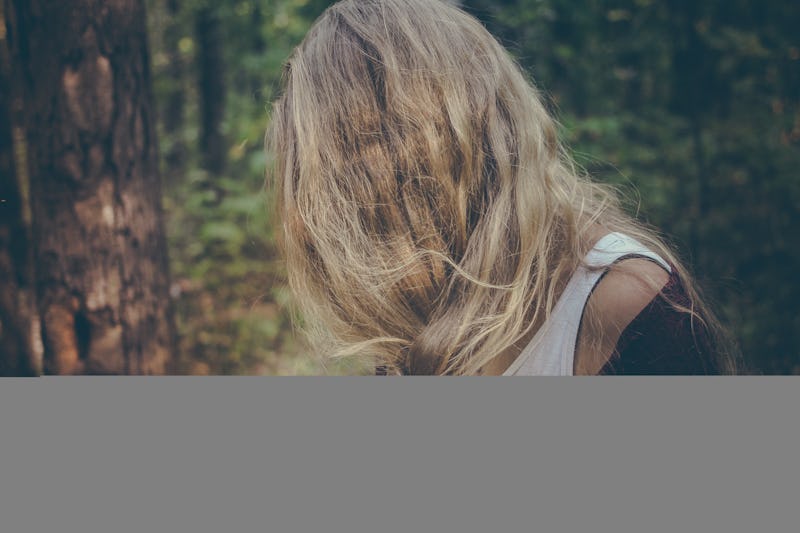 Summer is on the horizon. You're ready to drop your books, take a much-needed vacation from work, and soak up some sun. The only thing on your mind is a base tan and how to get beach waves after showering, because nothing says summertime like loose, sexy, beach waves.
The problem is not everyone has time to go surfing before their day begins to get that laid-back wavy look. And unless you have your own naturally gorgeous version of Gisele + Blake + Beyonce hair, or a personal hair stylist at your beck and call, you've probably clocked some beauty hours trying to master the perfect beach waves.
Fortunately, Bustle is here to help. If you already know how to do the perfect blow out on your hair and artfully curl dream waves with a flat iron, you are way ahead of the game. But if you still don't know how to get beach waves without all the drama and fuss, we have got you covered. With just a few simple steps, you can have the surfer girl hair of your dreams. Try these simple tricks to get that instant beach style without the cost of airfare.
1. Attempt The Coiled Ponytail Method
The gals over at How Does She? demonstrate an easy technique for beach waves using only a few hair ties, hairspray, and a curling iron.
1. Air dry or use a microfiber towel on your hair until damp (no sopping locks, please).
2. Part hair into four high ponytails like you're a crazy kindergartner. No need to braid them — just spritz lightly with hairspray.
3. Tightly coil the hair of each ponytail around in one direction, until you create a tight bun. Repeat for all four.
4. Blow your beach buns until dry. The longer under the dryer, the tighter the curls.
5. Carefully uncoil dry buns, separate the ringlets by hand, and tousle for your loose, sexy look.
Pro tips: Short hair dames will want to have more buns and curly-haired girls should make super tight buns and give them extra time under the blow dryer.
Bumble And Bumble Surf Spray, $28, Amazon
If you can't actually go to the beach, the second best bet is to keep it at home in a bottle. Salt sprays are terrific for creating texture in even the finest hair, thereby recreating the tousled waves of a beach day. Try experimenting to find which is the best sea salt spray for you, or if you're on a budget, try a DIY sea salt spray. Spray on wet or damp hair and scrunch gently throughout and then allow your locks to air dry or diffuse. Contrary to what your impulse might be, more is not better—especially if you already have thick, curly hair. You don't want to turn into a sea monster.
3. Go For Post Shower Pre-Bed Braids
If mornings are your worst nightmare, try a morning hack for tousled beach waves. When morning function skills are minimal at best, evening showers are the only way to stay clean. Turns out, the inability to function before 10am is a blessing for beach hair. After your shower, gently dry hair with a microfiber towel. Lightly spritz hair with a salt spray or texturizing hairspray and create two loose braids on either side of your head. Then, sleep like an angel. In the morning, gently undo braids, and separate curls to form open waves. Combing them out is a no-no, as you'll lose that laid-back surfer style and have more of an 80's prom look.
4. Remember These Two Secrets For Success
Glorious beachy waves start in the shower. Comb through your hair while conditioner is setting in. Or don't. But either way, skip combing hair after your shower. This allows the hair to naturally group and create its own wave.
A surefire tip for sweet waves is touching up any of the three methods above with a wide barrel curling iron or curling wand. Just a loose curl strategically placed here and there can transform your look from crazy mess to disheveled beach babe bombshell.
Summer is upon us! Go forth and break some hearts with your new beach babe waves.
Images: Sergei Zolkin/Unsplash; Giphy (3), Bumble & Bumble