How To Score A Luminous Matte Makeup Look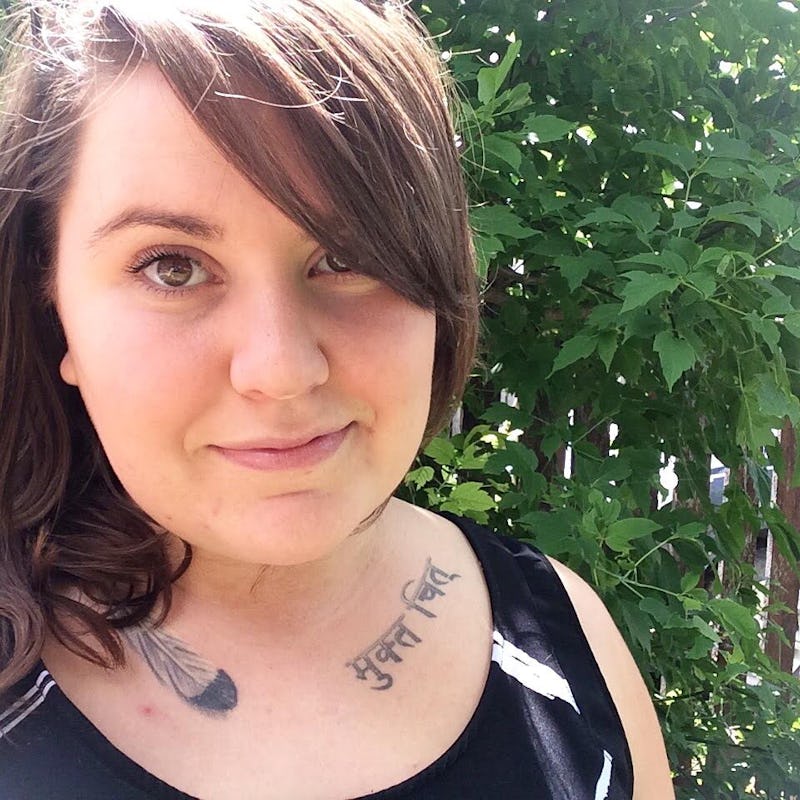 The conversation I seem to be having over and over again lately is: "I wait all year for summer and then when it's here, I realize that I forgot all the bad parts." You know: Chub rub, mosquito bites, when 7/11 is out of Sprite Slurpees, and trying to rock a glowy matte makeup look that doesn't make you resemble a corpse. Would successfully ridding ourself of nagging summer woes really be too much to ask for?!
Well, we can't always have our favorite slurpee and chub is gonna rub; but I have the perfect solution for getting that matte glow. No, it's not an oxymoron. We really can have it all! On top of the look being the perfect balance of "glow where you want it" and "no shine where you don't," it's a cinch and works perfect for a chill everyday summer look or as a base for more vibrant styles.
What you need:
Start with a freshly washed face and apply a light moisturizer, letting it sink into your skin before spritzing with toner. Wipe with a cotton ball or pad. Use your foundation brush to apply primer all over your face, blending well into your neck and hairline.
Apply a generous, opaque coat of foundation with your foundation brush, blending well. Use your Kitten brush to dust your entire face and collarbones with the lighter luminescent finishing powder and lightly blend in with your fingers.
Using the darker finishing powder, brush lightly over your nose and apples of your cheeks before applying a light swipe to the hollow of your cheek for a slight contouring effect. Blend like crazy. Add a matte pink blush to the apples of your cheeks, blending up and back.
A few swipes of mascara and lip balm gets you out the door in under 10 minutes total, ready to take on the day and all the sweat that comes your way. Embrace the glow and carry a little extra finishing powder with you in case you get sweaty and need a touch up during the day. If you're looking for something slightly dewier, you can lightly spritz your face with toner (or any refreshing spray) or add a little lip balm at the top of your cheekbone for a glowy highlighter effect. I was afraid of rocking a super matte look in the summer, because I thought it would look too "done up." The sheer nature of mineral makeup products means that your gorgeous, sun-kissed skin still peeks through, though, or you can layer it on thicker for an opaque look.
Whichever way you lean, you have to start with a great base: And this look couldn't make that any easier.
Images: Jodie Layne