This Is The Best Response To Sexism In Porn Ever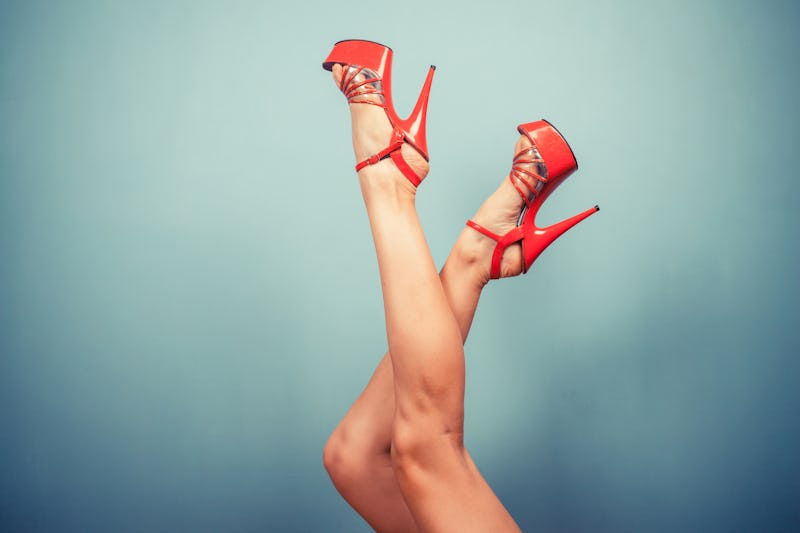 Many people in feminist circles like to talk about how degrading and sexist the porn industry is. While it's true that the porn industry, like every other segment of society, does have a lot of rampant sexism, that shouldn't be the whole conversation — because as porn star Bree Olson's open letter points out, there's also a lot of sexism in the way people treat porn stars, too. And predictably, women are not treated the same as their male costars.
"To all the young women thinking about doing porn," Olson begins, "I didn't find Jesus. I don't hate porn. I didn't have any bad experiences. But trust me when I tell you not to do it." The reason, Olson explains, is not because porn is bad; it's because of how people treat women when they find out that they've done porn. It's an unfair stigma that follows women for the rest of their lives, even long after they've left the industry.
But the same can't be said of men, as Olson points out in her letter. After explaining to young women why they shouldn't get into porn, she ends the post by saying, "As for the guys — don't worry — you'll get a high five and everyone will just assume you have a huge dick with lots of stamina."
It's no secret that women who do sex work of any sort face a lot of stigma — just look at the harassment and judgement that a Duke University student faced after she was outed as a porn actress last year. And her case is far from unique. The stigma against former or current porn stars is very real, and sadly can make it difficult for women who want to leave the industry to transition to other lines of work.
If we really want to get serious about protecting women in the porn industry from abuse and exploitation, changing attitudes about sex work in society is an important place to start. The stigma of sex work makes women in the porn industry extra vulnerable, because although many women in the porn industry, like Olson, haven't had bad experiences, women who do can struggle to get anyone to them or their concerns seriously. Plus the stigma that Olson discusses here makes it harder for women to leave porn for any reason.
All of this, including the fact that men aren't subjected to the same judgements, says a lot more about us than it does about the porn industry. So let's do better, okay people? For Bree Olson and all the other women in the porn industry who shouldn't have to deal with judgement for the rest of their lives.
Image: Fotolia