Sam Bruno's "Search Party" Is Your New Summer Jam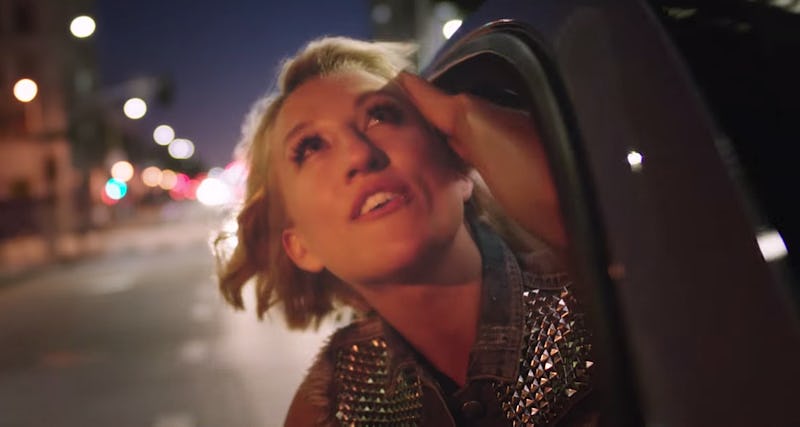 Still trying to find your 2015 summer anthem? Look no further: Sam Bruno's debut single, "Search Party," is summertime in a song. The breezy mid-tempo jam features one of the catchiest hooks I've heard in recent memory, but curiously, it hasn't caught on yet. Fortunately, I have a feeling that's about to change: "Search Party" appears on the Paper Towns movie soundtrack, which could help it become a major hit. After all, Paper Towns is based on the best-selling young adult novel of the same name by famed The Fault In Our Stars author John Green — and we all know what the Fault soundtrack did for Charli XCX's "Boom Clap." Yes, I think this tune has the potential to be big.
The "Search Party" lyrics — which describe running away with someone and hiding from the world — appropriately mirror Paper Towns' plot, but more than that, they tap into the same sense of youthful longing as great pop songs like Katy Perry's "Teenage Dream" (and in my mind, there really is no higher compliment). In the first verse of "Search Party," Bruno sings:
Meet me out in Paris
I'll be on the elevator
Halfway up the Eiffel Tower
Halfway up to space
Lately, I've been dreaming about the desert
We'll be riding through the thunder
On a midnight train
And baby, would you say these are the best of our days?
The track's chorus is seriously addictive, similar to M.I.A.'s "Paper Planes":
They're gonna be out looking for us all night
And they got a search party with their big flashlights
And they're searching high, searching low, searching super wide
Helicopters in the sky and they're flying super high
Idolator notes that Bruno co-wrote Kanye West's "The One" in 2012, but at this point, little else is known about her. (She's signed to Atlantic Records, but the label's website doesn't provide any biographical information.) One thing we do know is that she can deliver one hell of a summer anthem. Bruno is definitely an up-and-coming artist to watch.
"Search Party" is available on iTunes and Spotify now. The Paper Towns soundtrack drops on July 10, while the film opens nationwide on July 24.
Image: Sam Bruno/YouTube