14 Sweetest Cake Decorating Instagrams To Follow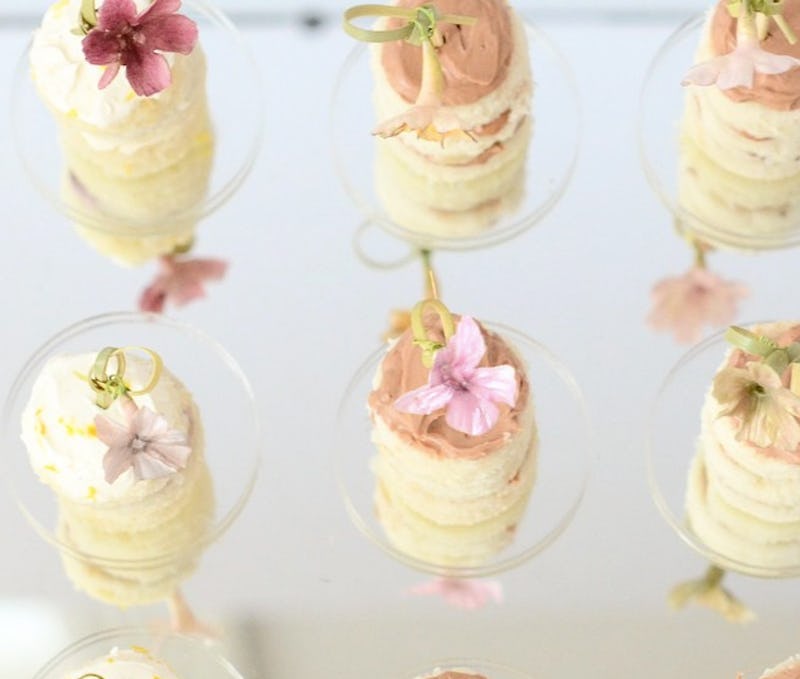 For those of you Instagram-loving readers who are looking to add some edible art to your feed, I have assembled here 14 of the best cake decorating accounts on Instagram. It took blood, sweat, and tears, but I've done it because, dear readers, you deserve the best. (OK, in all honesty, there were no blood, sweat, or tears involved because researching beautiful cake on Instagram is actually highly enjoyable.) The following accounts are those of talented bakers and pastry chefs from around the world, whose cakes look as beautiful as they are (or, at least, appear to be) delicious. And here's where cake decorating really triumphs over other subjects of food photography: Instagram is rightly famous as a purveyor of food porn, but the one problem with most food photos is that they are premised on our assumptions that the food in the images tastes good. Although the cakes in these gorgeous photos probably taste divine, in a sense, it doesn't really matter because they are both food and what is essentially visual art. So we don't have to imagine that these cakes are amazing; we can tell just by looking at them.
The cakes featured in these accounts vary in size, style, and complexity, with some featuring hand-painting, others sporting creative fondant cutouts, and others bearing sugar flowers so delicate that it's hard not to believe they're real. All of them are delightful.
Hit it, fancy cakes!
1. AK Cake Design
Allison Kelleher, a baker based in Portland, OR, decorates her cakes with vibrant geometric designs.
2. Maggie Austin Cake
Based in D.C., Maggie Austin makes glamorous cakes and intricate sugar flowers. These are hand made. Mind blown, right?
3. Nadia and Co.
This hand-painted cake from Toronto-based cake-maker Nadia Colella is simply too beautiful to eat.
4. Vanilla Bake Shop
If you're look for bright, happy fun, check out Vanilla Bake Shop, based in the L.A. area. (Also, the seals on the top of this cake are SO CUTE.)
5. Primrose Bakery
Proving that cake decorating isn't limited to the outside of the cake, Primrose Bakery in London features some fabulous, colorful layer cakes.
6. Jenna Rae Cakes
Jenna Rae and Ashley Nicole are twin sisters with a bakery in Winnipeg. Check out their Instagram for delicate, realistic sugar flowers and pretty macaroons.
7. Lael Cakes
You'd never know by looking at them that the cakes from Lael Cakes in Brooklyn are vegan and gluten-free. I especially love the rustic look of this unfrosted cake.
8. Charm City Cakes
The Baltimore bakery behind Ace Of Cakes, Charm City Cakes is rightly famous for its fun, adventurous confections.
9. Baked Ideas
RAWR! Patti Paige's Instagram also features adorable, often hilarious, iced cookies.
10. RBI Cakes
If opulence is what you're looking for, cake master Ron Ben-Israel is your guy.
11. Christine H. McConnell
Artist and photographer Christine McConnell makes cakes and other sweets with a deliciously dark twist.
12. Butter Baking
Elaborately decorated cakes are great, but Natasha from Butter Baking offers a nice palate cleanser for when you want something a little simpler. Many of her cakes are relatively modestly decorated with fresh fruit; they prove that "beautiful" doesn't have to be complicated.
13. Sweet Bakes
Sweet Bakes' Alisha Harris makes sweet, often hand painted, cakes and cookies.
14. The Cake Blog
Carrie Sellman from The Cake Blog posts cake-inspiration photos from a variety of amazing bakers.
Image: sweetbakes_/Instagram