'Big Brother's James Huling Might Just Win It All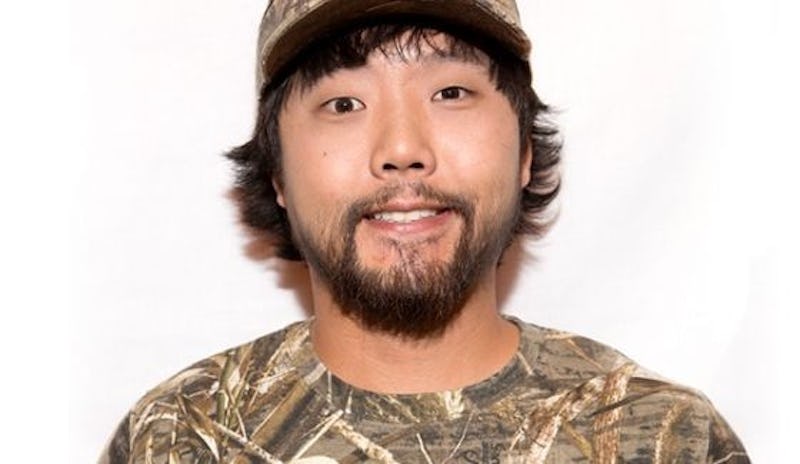 Of all the reality competition shows, Big Brother is the true test of champions. The contestants live together for three months, and each week, they come together and vote someone out of the house. I know that I could never spend a summer with 13 strangers in one house, so kudos to whoever takes home the $500,000 prize at the end of this season. While we still know very little about Big Brother season 17 houseguest James Huling, I can certainly tell you that the competition will probably be a piece of cake for him.
James is a 31-year-old army vet who grew up in a boys' home after his mother passed away from cancer. Fortunately, he was adopted as teenager, and he even has his own family now. He's a down-home Southern boy with South Carolinian roots, though he currently resides in Texas. A self-described "hillbilly Asian," James also insists that he has a "very trustworthy personality." While his fellow houseguests may be suspicious of him, I'd personally want the former corrections officer on my team. His strategy for the competition seems thorough and well-thought-out, and he's assured us all that he is up for the mental challenge of the game.
So, what do we know about James? He doesn't seem super keen on social media, but here are a few things I've managed to find out about the season 17 houseguest.
He's A Taylor Swift Fan
Because haters gonna hate hate hate hate hate.
He's A Loving Father
James' kids might lead to his downfall on Big Brother. Can you imagine leaving behind these cuties for three months?
He Has A Cat Named Gizmo
Gizmo looks like she's living the life.
He Has The Best Supporters
Who wouldn't want to win the game with this cutie rooting for them?
He's Not Afraid To Be Silly
Don't let the camouflage fool you, because James seems like a joker at heart.
His Accent Is Pretty Epic
What can I say? I have a thing for accents. I don't know if it's too early to be choosing favorites, but I do know that James is already mine.
Want more Big Brother? Listen to Bustle's latest Big Brother podcast, The Diary Room, below, and check out more new episodes on our Soundcloud page. And, of course, expect the unexpected...
Image: Sonja Flemming/CBS