The Best Cities To Celebrate The 4th Of July In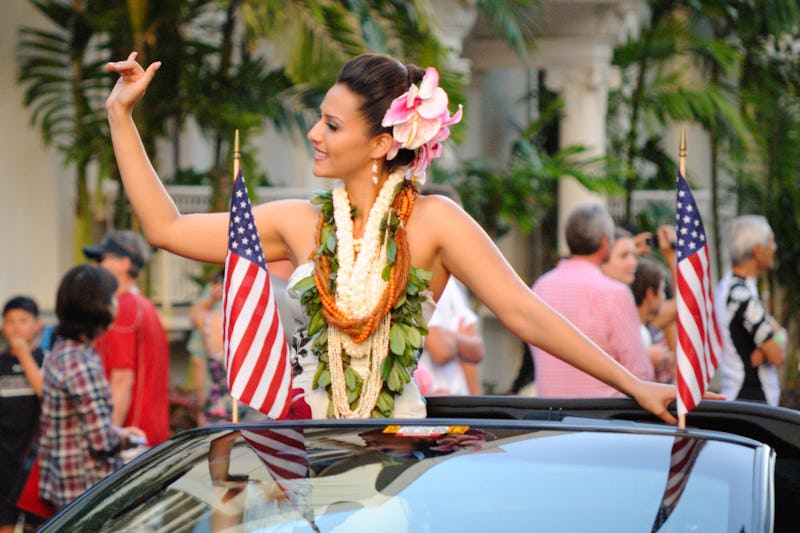 The Fourth of July is almost upon us! That means BBQs, beer, and food, like almost every other American holiday (especially the ones that happen during the summer). Since Fourth of July weekend is also one of the most popular traveling weekends of the year in the U.S., the data wizards at WalletHub did us all a favor and ranked the best and worst cities for 4th of July celebrations in the U.S. for 2015. Because if we're going to celebrate, we may as well do it in the most festive places, right?
Not only did WalletHub predict the best places to celebrate our country's independence, they also predicted how much we're expected to spend for this holiday — and it's a doozy. It's likely that we'll drop around $346.50 on average per household getting our party on, up five percent since last year. That's for $1 billion worth of beer, 150 million hot dogs, 700 million pounds of chicken, and 190 million pounds of beef. 'Murica, am I right?
So where should we eat and drink our day away this year? Well, WalletHub compared the 100 largest U.S. cities based on 14 different metrics, such as the duration of fireworks, gas prices, the amount of festivals and performances, 3-star hotel prices, weather forecasts, alcohol prices, and more. The top 10 cities can be seen below — and they're probably where you should book your trip this year. Head to WalletHub to see the full ranking.
10. St. Petersburg, FL
I mean, fireworks on the beach? It's easy to see why a city in Florida made the list.
9. Atlanta, GA
The party at Centennial Olympic Park is so good its coverage won an Emmy in 2012.
8. Madison, WI
Madison ranked 4th on the list for entertainment and food and 5th for attractions and activities.
7. San Diego, CA
This picture? Enough said. They ranked 5th for best weather forecasts for the 4th, as if anyone is surprised.
6. Irvine, CA
When it comes to weather, apparently Irvine is one of the top places to go. The city ranked 7th in weather forecasts for the 4th.
5. San Fransisco, CA
You had me at California... and party... and summer... but mostly California.
4. Portland, OR
I've seen the show Portlandia . I'm already in.
3. St. Paul, MN
Seeing Minnesota baffled me for some reason, but St. Paul ranks number one in weather forecasts for Independence Day.
2. Seattle, WA
On the waterfront, this celebration just has to be beautiful.
1. Minneapolis, MN
Not going to lie: I was surprised at this. Minnesota? Again? The number one 4th of July destination in the country? Well, they ranked first for activities and attractions and second in weather forecast, don't you know.
Wherever you are this 4th of July weekend let's remember what this holiday is about: Celebrating freedom and how lucky we are to live in a country where we can be free to drink $1 billion in beer and 150 million hot dogs.
Images: Global Reactions, L-ines, Katie Wheeler, Christian Ronnel, Mark6mauno, David Yu, P Maillet, Tony Webster, Ryan Healy, Joe D/Flickr; Getty Images