Who is Liz Nolan on 'Big Brother 17'?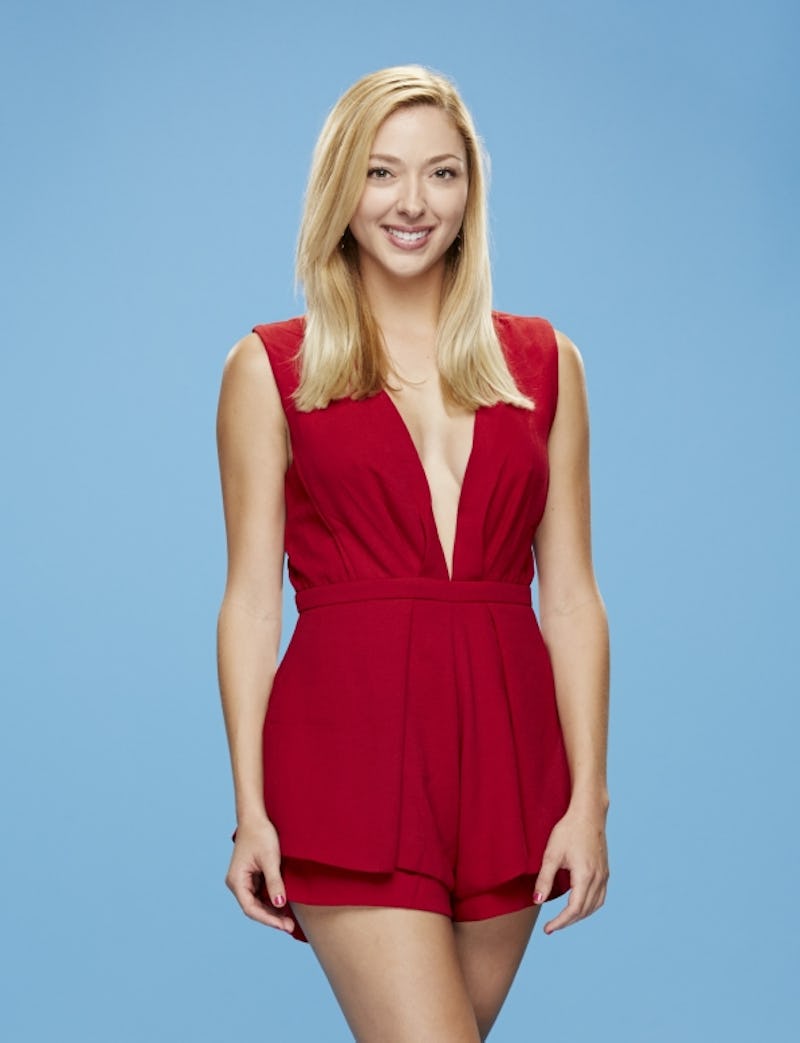 Big Brother Season 17 is launching on Wednesday, and I don't know about you, but I am psyched to get to know the new crop of Big Brother contestants. This season promises to be full of twists, and bold personalities clashing to win $500,000 by surviving the house. In anticipation of the BB17 premiere, it's good to get to know the future contestants — so, let's take a moment to meet Miami marketing maven-turned- Big Brother contestant, Liz Nolan.
According to her Twitter page (which is mostly private), Nolan is the Community Manager at The New Tropic. a website that covers the hottest things to do in Miami. (Worth noting: Her Twitter bio includes badass feminist mantra, "Behind every successful woman is herself." Amen!) She is also an apprentice at Enstitute, which is described on their website as "the first national apprenticeship program for 21st century careers in business, technology, and entrepreneurship." Hopefully, her tech savvy will help her navigate the Big Brother house!In her bio on CBS' website, Nolan said her life's motto is "Life's too short to blend in" — and, as for what what she plans on bringing to the house, she's packed away "a disposable camera to take pics, a kick-ass book, and an emergency bottle of wine." Fair.
Here are a few other things to know about Nolan before BB17 begins:
She Made a PSA About Not Texting While Driving
Though her Twitter and Instagram accounts are private, her YouTube channel is not — and it has videos that appear to be assignments from when she was studying at Loyola University in New Orleans.
She Knows Good Food
In another video, she guided views through the fresh produce and jams of the Crescent City Farmer's Market.
Her Strategy Involves Bikinis And A "Flirtmance"
"I bought a bunch of bikinis so I'm just gonna rock it," she told Jeff Schroeder in a pre-Big Brother interview (see above.) "That's my strategy. I have these tight little black shorts... that's my strategy right there." She also adds,"I'm single, ready to mingle, and eat some Pringles," she told Jeff, which is officially my new favorite catchphrase. "I'm not really after a showmance, but a flirtmance...I am not afraid to flirt it up."
She'd Use Her Winnings To Get Her Masters And Treat Her Mom To A Trip
She graduated college a year ago, and mentioned in her interview with Schroeder about her desire to get a Masters degree if she wins Big Brother Season 17 — in addition to treating her mother to a trip. "My mom is everything to me," she told Schroeder, "She's my rock. She worked so hard in her life to give me the world, so I want to take her on a little trip." Awwwwww!
She Doesn't Want To Cry On TV
"I'm an ugly crier, so I don't want to cry on TV," she added in the interview with Schroeder, "And once you show weakness, people will pounce on you like a pack of wolves." She's definitely done her research on how the dynamics of the house work.
Images: Sonja Flemming/CBS; CBS; BigBrotherSuperFan/YouTube