These 'Originals' Quotes Show The Family Love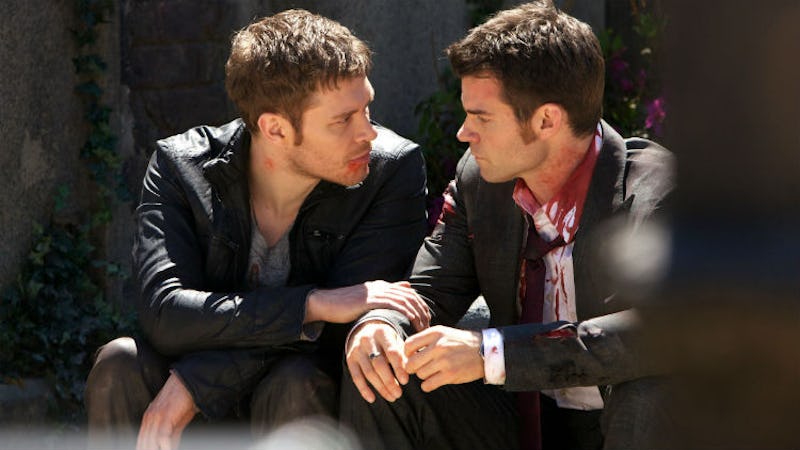 The Vampire Diaries may be all about forbidden love, but its spinoff is about something else entirely. The theme that threads across The Originals is family, which makes sense considering the series is about the first vampire fam-squad to walk the planet. The Mikaelson family (and their supernatural friends who may as well be honorary Mikaelsons) doesn't have it easy in New Orleans, even if they are the top dogs on the supernatural food chain. There are plenty of people who want the members of this original undead family really, truly dead, which means that they have to rely on one another for survival. Nothing bounds people together like the need to survive, but it's more than that for the Mikaelson clan: deep down, they love one another more than their cold-blooded hearts would allow them to admit.
There are plenty of quotes from The Originals that show just how important family is, because amidst all of the neck-snapping and blood-sucking, this show has a very tender center. Here are the quotes that prove The Originals is all about family.
"That's what family is. It's the people you're born to and the people you choose who stand beside you when things get hard. There's no place I'd rather be than right beside you." — Jackson
I may ship Hayley and Elijah, but man is Jackson adorable.
"Family defines you even if it does demand sacrifice. My entire life I have longed for what you have. It is better to at least glimpse it facing death than run forever and know nothing of family." — Freya
Freya knows better than anyone that family can hurt, but that finding your tribe is worth it.
"The truth is Elijah and Rebekah can be a bit naive when it comes to family relations. Case in point, their unending faith in me. I repay that loyalty by guarding them against treachery they cannot see." — Klaus
Only family can unconditionally love someone who makes murder a part of their daily exercise routine.
"I will fight for my family until my last breath."
There's no one who fights harder for the Mikaelson clan than Elijah.
"We arrive into this world as innocents. Wide eyed and vulnerable. It is the job of our parents to nurture and protect us." — Klaus
Not like Klaus would really know — both of his parents have tried to kill him.
"Those Orphan Annie vampires are my family and this city is my home." — Marcel
Because family isn't always built on blood.
"Always, forever. Family above all." — Elijah
Leave it to Elijah to sum everything up in five words.
Images: The CW (screenshot); mariana-foster, pallasathened/Tumblr; Giphy (5)