This Children's Book Will Be Your New Favorite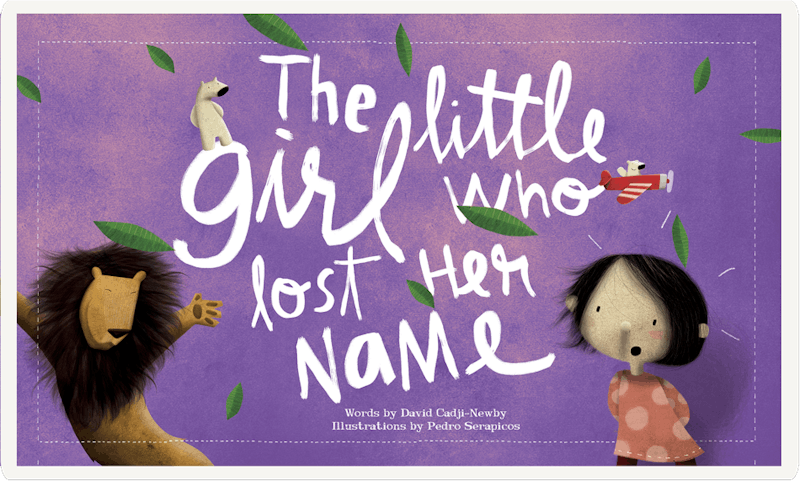 Whether you have sons, daughters, nieces, nephews, or just young-at-heart friends, all your gifts this year are sorted, because I'm about to introduce you to your new favorite kids' books on the planet. Lost My Name is a children's book company based in London that create adorable personalized books for children (oh, and they just got a $9 million investment from Google, no big). The Little Girl Who Lost Her Name and The Little Boy Who Lost His Name are already mega-popular, and this new influx of cash is going to be used to launch an even more ambitious second title.
When I first discovered these books last year, I fell so in love with them that I almost ordered some for my non-existent children. Then I almost just ordered one for myself. Then I actually did order one for myself, and never looked back because it was the best decision I ever made.
In each customized book, the hero or heroine wakes up to find the memory of his or her name gone; s/he then sets off on a magical quest during which s/he meets a host of colorful characters that each provide a letter — and suddenly this book has spelled out your name for you and it's so beautiful that you can't stop hyperventilating and crying at the same time. Children's books can be really emotional, you guys.
It's slightly surprising to see Google Ventures investing in Lost My Name, as the venture capitalists are usually more focused on companies based around all things techy. However, the publisher's bespoke ecommerce platform that allows users to preview their books right on the site is actually super-innovative, it helps explain one of the reasons Google Ventures want to get involved. (Maybe they're also big book nerds with a soft spot, too! If they are, I totally don't blame them.) The investment will also help scale the company globally, which is great news for the U.S, because I think you want one now, too.
A kid seeing his or her own name in a book can actually be a really rewarding experience, and personalized books can help children overcome bullying, divorce, and other difficult issues. The Lost My Name books may not tackle hard-hitting topics, but they're scientifically proven to make children way happier. (Results based on an experiment I tried out with myself: I read the book and it made me way happier.) So this $9 million investment for Lost My Name is basically going directly towards the happiness of our future generation — what could be better than that?