'BB17' Clay's Modeling Photos Are Muy Caliente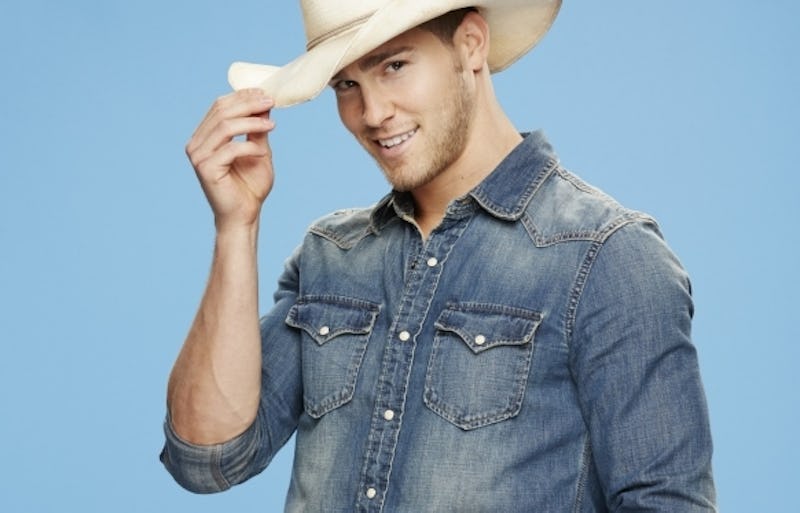 From the moment that Clay Honeycutt appeared on Big Brother Season 17, the world has been unable to get over how attractive he is. Well, the world and Shelli Poole, who is gunning for a showmance with Clay just as hard as any of us would be in her place — 10 year age difference or no 10 year age difference. The 23 year old graduate student claims to only be a college football player as his other profession, but I think we all know otherwise. Look at that face. Look at that build. Is there anyone out there surprised to discover that Clay from Big Brother is a model with the Campbell Agency in Dallas, TX as well? Seriously, LOOK at him.
OK, sorry, I got a little off-track there. The point is that Clay has some Calvin Klein modeling shots under his belt, but these shots can be a little difficult to find — though that may change as he gets further and further into the game. (I mean, seriously, who is going to vote the eye candy out? You know, besides people who actually want to win the game...) However, doing some digging into the dark corners of the Internet managed to reveal a couple of Clay's sample modeling photos posted to his agency's official Facebook page that you'll probably end up staring at to make the time go faster between now and the next Big Brother episode.
The One Where He Gazes Deep Into Your Eyes
I could stare at this picture forever. It feels like his gaze is piercing to the depths of my very soul, where "I LOVE CLAY HONEYCUTT" is written in big, block letters.
The One That's Definitely Not Safe For Work
Do yourself a favor, and don't open this in the office. Then again, maybe you should. After all, why would your boss complain about catching a glimpse of this when you're supposed to be filing tax returns or whatever?
The One Where He Looks Brooding And Pensive
He's got that James Dean, daydream look in his eye, and I got that red lip, classic thing that he likes. What? This is a total "Style" moment, OK?
The One Where You Wish He Was Your Summer Fling
Every picture of Clay is a picture of Clay that makes you wish he was your summer fling, but imagine looking up and seeing this on the beach. I know, I know. I'd pass out, too.
To see the rest of the sexy shots, check out Clay's portfolio at the Campbell Agency, and carry on wishing you were dating him.
Image: CBS; TheCampbellAgency/Facebook (4)