The Future of Phone Sex (Hint: Robots)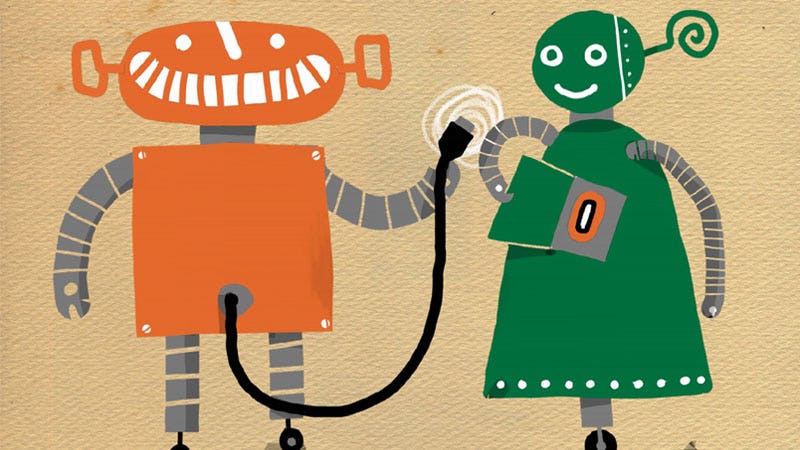 Last week we talked about Japanese adult toy company Tenga's robotic hand job machine, which uses a mechanical apparatus to simulate manual sex while a user watches a virtual reality sex simulation. Turns out a company called FriXion is making that experience more intimate — in a way that could help lonely hearts and long distance relationship partners alike. While Snapchat, Facetime, and Skype make it easier to conduct long distance affairs, one still can't exactly reach out and touch someone electronically. But FriXion is ushering in a new frontier in "robotics-assisted teledildonics." And, yes, that word does mean what you think it means.
In short, FriXion makes robot-assisted sex toys. Using FriXion devices, folks can simulate the feel of everything "from hand holding and kissing up to full penetrative sex." The most advanced electronics "use real-time bidirectional force feedback telemetry, and can be configured for any gender or orientation," explains FriXion in language we don't really understand. It seems that users can connect electronically with people they know, or people they don't know through a social network platform. The open platform API also allows designers to create their own apps and plug-ins to further widen the scope of robotic sex capabilities. FriXion calls it "an intimate experience straight out of science fiction and for a retail price of less than $200."
"An intimate experience straight out of science fiction and for a retail price of less than $200."
We have smartphones and smart refrigerators these days, so I guess it was only a matter of time before smart sex toys started showing up. But that doesn't make their arrival any less surprising. As Brian Merchant at Motherboard points out, "combined with Skype and a webcam, it's inching us towards fully experiential, yet completely disembodied sex." I personally like my sex to be of the "bodied" variety, but I guess that's not always an option.
Apparently, the field of teledildonics has been developing for more than decade, but so far, says Merchant, the biggest barriers haven't been technological but cultural. Surprise, surprise, people are kinda creeped out by our pervy robot sex future.
Image: Fotolia