Who Is Meghan King Edmonds' Ex?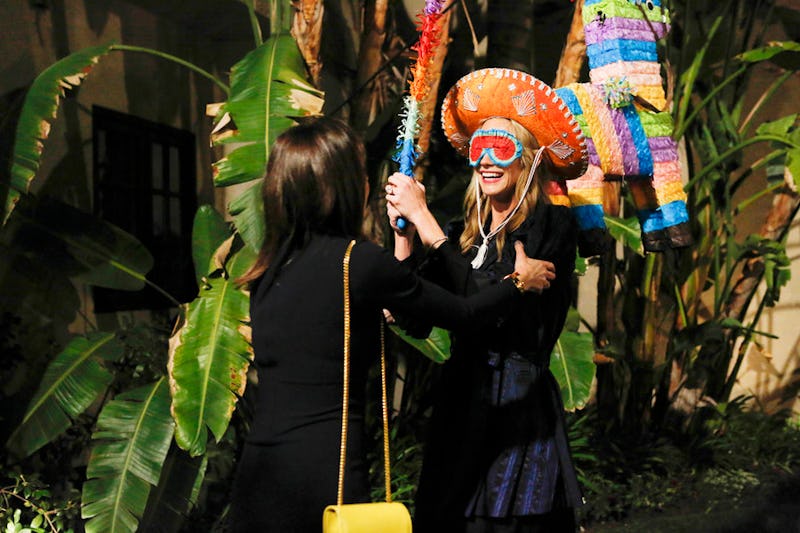 Since we already know that Real Housewives of Orange County star Jim Edmonds was married twice before he met his current wife, but was Meghan King Edmonds married before? She mentioned it on an episode of RHOC during a talking head, but from searching her out online, it doesn't seem like there's any evidence of that previous marriage or engagement. All that's out there is a short statement that's quoted by The St. Louis Post-Dispatch: she says after graduating from college Meghan "got married, moved back to St. Louis, got divorced," and several years later met and fell in love with Jim.
There's really nothing stopping her from having a surprise relationship in her past, because Meghan has been keeping a lot of her private life very private, even though she's a reality TV star. She's even kept her previous reality TV appearance as one of the team members on Resale Royalty on the down low. So if the marriage "failed" the way she mentioned on the show, it's not surprising that she might want to leave it in her past.
Meghan just isn't the type to gush online about serious stuff, which seems smart if she wants her new marriage to survive. But, that's why you might not even know much about her relationship with Jim Edmonds if they weren't on television every week. There's no flashy professional photograph of her shiny engagement ring, just a random candid shot, and just a few pictures from her wedding day, none of them rendered in cheesy black and white filters.
And, while she doesn't have any wedding photos from her alleged first marriage online, looking at the early days of her Instagram back in 2011 and 2012, you can see hints that she was in another serious relationship before meeting Jim in 2013. At least enough hints that it looks like she was on very romantic trips to Italy and Malibu back then, judging from the gorgeous views and the mysterious guy who appears in a few occasional pics. But, there's no mention of a husband or any pictures where Meghan has an engagement ring on.
However, she hasn't brought up any previous relationships on the show so far, and she has plenty of friends and family in St. Louis that she could have been traveling with instead. It really seems like this relationship with Jim is her most serious one yet. Although on RHOC, Meghan seems to be having some trouble adjusting to married life. We've already seen that she isn't even sure what her married name should be: Meghan O'Toole King, Meghan King, Meghan Edmonds, or, as she eventually settled on, Meghan King Edmonds. But, Jimmy has also been going through his own learning curve, with his "lost" wedding ring in the season premiere, and his constant traveling giving hints as to why his previous marriages may not have worked out.
Of course, most of that is probably because in less than a year of marriage, Meghan said on RHOC that she and Jimmy have already moved seven times, which is insane. That's like once every five weeks! But, they finally settled down in Orange County with Jim's daughter Hayley.
So, if this is Meghan's second marriage, it's an unconventional one that they're figuring out as it goes along. And, she certainly seems to be way more open about this one if the usually private Meghan King Edmonds is willing to appear on national TV and talk about her relationship with Jim, and namedrop that she has a complicated relationship in her past — even if she's not ready to talk about that publicly just yet.
Images: Vivian Zink/Bravo