'RHOC's Meghan King's Instagram Is The Best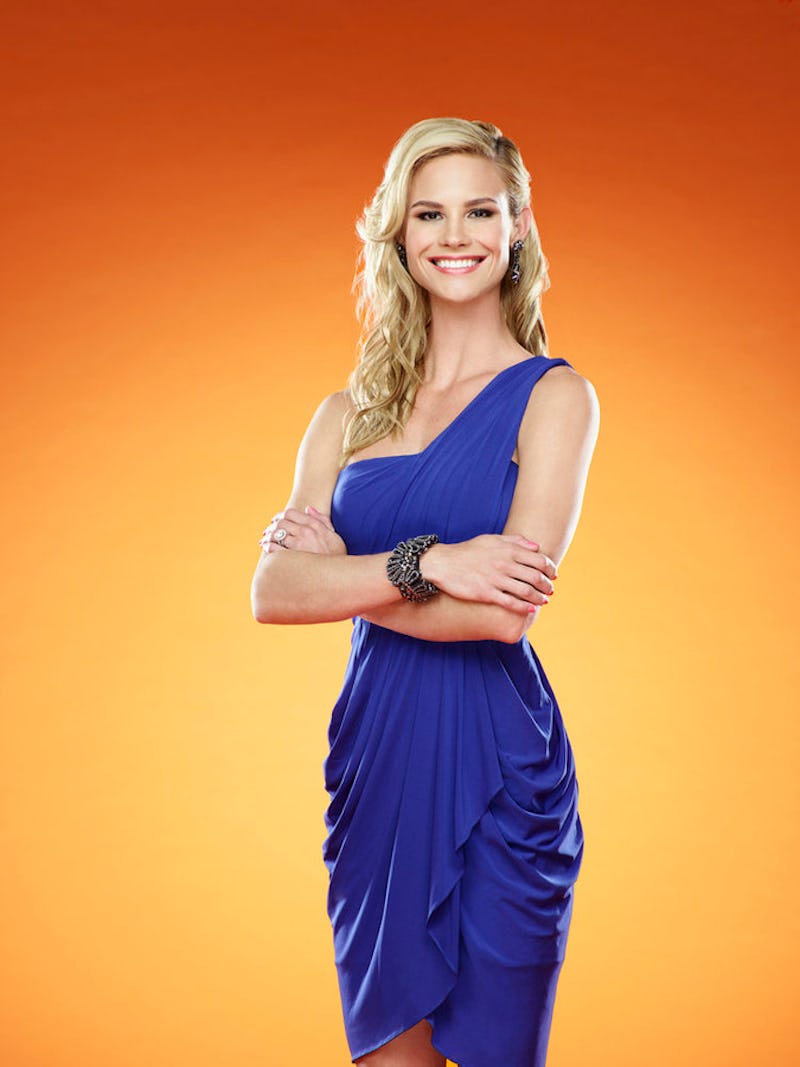 By now, you've probably all heard about the newest Real Housewives of Orange County cast member, Meghan King Edmonds. Some quick facts to remember: She's married to former pro baseball player and FOX Sports announcer, Jim Edmonds, she's originally from St. Louis, Missouri, and she's entering the RHOC group by my personal favorite housewife, Heather DuBrow. But, what else can we learn about Meghan? After some aggressive Instagram stalking of Meghan King Edmonds, it turns out that the answer is: Quite a lot!
It comes as no surprise that so many of her Instagram pics are straight-up perfect, because one of the first things anyone with eyes will notice about Meghan is that she's absolutely beautiful. But, Instagram accounts have a unique ability to show to the world just the kind of person you are. After all, a picture is worth a thousand words. So, let's look past the information that we already know. She's more than just a newlywed, a fresh California transplant, and a woman who's worked hard for everything she's gotten. She's also girl's girl, a family fanatic, and an all-around cool person. Here are 11 things Meghan King Edmonds' Instagram can tell us about the OC newbie.
1. She's Ripped
THOSE ABS THOUGH. Tamra and Eddie Judge would be proud.
2. She's Not Like A Regular Mom, She's A Cool Mom
Right, Regina?
3. She's A Real DIY Girl
And here I was all proud of myself for putting together my IKEA dresser. Meanwhile, Meghan is putting up a GIANT CHANDELIER. #CraftingGoals.
4. Her Girlfriends Are Important To Her
This is actually really refreshing, because if we've learned anything over the past 10 seasons of RHOC, it's that female friendships aren't always as strong as they seem. Maybe the west coast could learn from this little ol' Midwesterner.
5. She's Punny
Get it? Because her maiden name is "King"? #Hilarity and also #girlpower.
6. We've Got Some Awesome Style To Look Forward To This Season
I didn't think anyone could top Heather's taste in clothes, but Meghan might just give her a run for her money.
7. She Knows Jeana Keough?
I'm not a Jeana fan, so I don't know what this means for Meghan. God knows we don't need anymore Jeana drama after Season 6's #Drinkgate.
8. She Is All Of Us
I mean, really. Three episodes in and she's already the most relatable housewife.
9. She's All About Her Family
With any luck we'll see this massive family at some point on the show. Nothing beats a loud, boisterous, televised family reunion, am I right?
10. Her Wedding Was Pinterest-Worthy
I don't know if it's the filter or the dress, but this picture has convinced me to have an autumn wedding.
11. And, Perhaps Most Importantly, She Was On Say Yes To The Dress
And that, my friends, is all you really need to know.
Image: Paul Drinkwater/Bravo