Where Is Chris From 'Charmed' Today?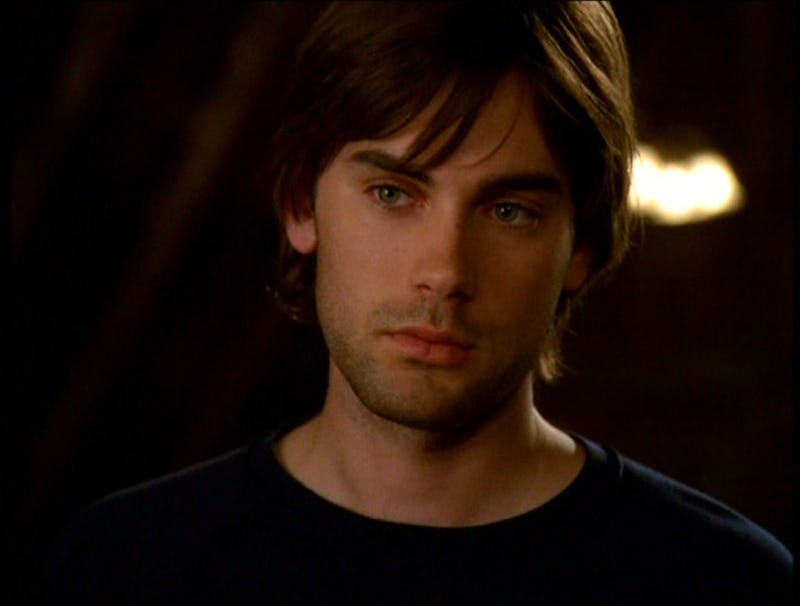 A huge part of the reason why fans loved Charmed so much were the completely badass ladies who ran the show. The series may have been about witchcraft, but the real magic was within the bond between the Halliwell sisters. The bewitching trio fought supernatural entities and saved the world countless times over during the show's eight seasons, and while these women were more than capable of doing so on their own, they sometimes got a little assistance from a guy or two. And sometimes, these guys were really, really hot. Take Piper Halliwell and Leo Wyatt's son Chris, for example: what kind of a spell did he have to cast in order to look that good?! Chris, played by Drew Fuller, joined Charmed in Season 5, when he was sent from the future for a variety of witch-y, complicated reasons, and now it's time to see where Fuller is in the present.
There is one very uncomplicated thing about Chris (and actor Fuller) no matter what timeline he's in, which is the fact that he's simply breathtaking to look at. Seriously — if Chris wasn't on your actor crush shortlist in 2006, you were totally missing out. You might want to grab a set of Charmed DVDs and or hit up Netflix and start marathoning series — or at least Seasons 6 through 8. In the meantime, here's what Fuller has been up to since his spell-casting days on Charmed.
The Ultimate Gift (2006)
Are you interested in crying over the sheer beauty of the human experience? If so, Fuller's romantic drama The Ultimate Gift should be on your watch list. Fuller co-stars alongside Abigail Breslin as a selfish man who must learn how to experience life before he can inherit his grandfather's fortune.
Blonde Ambition (2007)
Fuller played Jessica Simpson's two-timing boyfriend in this comedy about a girl trying to make it in the "Big City."
Loaded (2008)
It seems like all of TV's hottest guys starred in this action comedy — Jesse Metcalfe and Chace Crawford also appeared in the flick.
Army Wives (2007 — 2012)
If you were a fan of Lifetime's Army Wives, then you probably already know Fuller as military man Trevor. Fuller was a series regular on the show for six seasons and appeared in 105 episodes.
Lots Of Music Videos
Fuller was a favorite among bands looking to put a face in their videos. He appeared in The Calling's iconic hit "Wherever You Will Go" (above), Jennifer Love Hewitt's "Barenaked," and even Lindsay Lohan's video "Over."
So what does Fuller look like now? Chris from Charmed looks just as good today... and he even has an adorable dog to pal around with.
Image: The WB