Streaming the 'Scream' Premiere Can Be Scary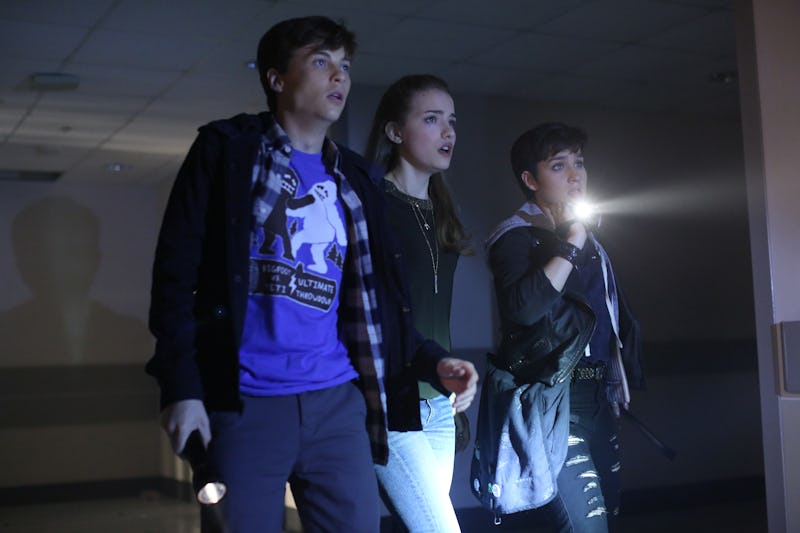 MTV's adaptation of the horror-deconstruction comedy Scream is set to premiere on June 30, and luckily, the network is letting fans stream Scream online. If you're a big horror buff, you're probably cringing at the thought of trying to enjoy the series on a tiny computer or tablet screen, but with a TV show, spoilers are a very real concern. If you have friends who just can't wait 48 hours for you to get to a bigger screen, or are just curiously checking out the premiere to see if it grabs you, it's hard, but it is technically possible to have a horror movie experience on your computer. It will, however, wind up paling in comparison to watching it with a group of people in a dark room with a big screen, but if you don't have any alternative, there are things you can do to maximize the scares... or the laughs, if you're looking for the winks to the original movie.
The first thing to do is to make sure you have as much control over your environment as possible. Turn the lights down, or off completely — horror shows and films usually have a lot of nighttime scenes, so you'll need a screen with limited glare. You also need to turn the sound up, or you'll miss the classic horror movie music and spooky sounds. And, of course, don't be distracted while you're watching, because any character could turn out to be the killer, and part of the fun in watching a slasher is making wild guesses about who that person could be. The show might not have premiered yet, but my biggest suspect is already Mayor Quinn, because duh, he's played by recognizable supporting actor Bryan Batt from Mad Men! However, you won't have your own guesses if you don't bother to pay attention to the clues laid out in every episode, and that includes the pilot. Here's where you can catch it online.
MTV.com
The first eight minutes of Scream are available right now, and the rest of the pilot will be available to stream on Wednesday after the show airs.
Playstation Vue
Sony's alternative to SlingTV allows you to stream MTV live on your Playstation. So if you're willing to drop between $20 and $50 a month to have live TV without cable, take a break from The Witcher 2 and watch Scream.
Slingbox/Roku
And if you're open to paying for a service to add to your cable, you can pay for a Slingbox or a Roku so you can stream live TV from your cable box to your computer.
iTunes
After the show airs, it will be available to download for free on iTunes starting July 1. So no matter what other streaming alternatives you have, you'll be able to find some way to watch Scream online if you're willing to wait until after the show initially premieres on June 30 at 10 p.m. And don't forget to setup your viewing so you can maximize the horror in this horror series.
Images: MTV (5)