Where To Sell Your Plus Size Clothing Online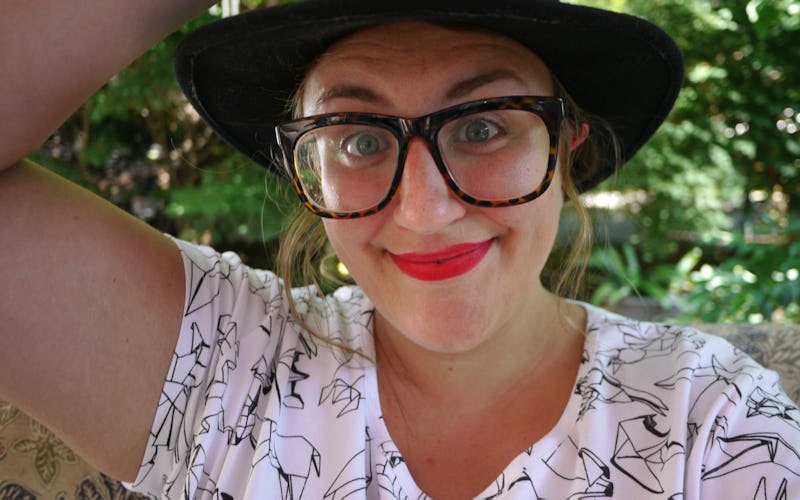 Last week, I basically told you everything I know about what it takes to sell your plus size clothes on the Internet. I consider myself a bit of an expert on the subject, as I've spent the better part of the last two years shopping, shopping, and shopping some more — and then offloading my unwanted (and still gorgeous) wares on fellow sizes 16, 18, and 20s.
Even if you know everything there is to know about prepping your plus size clothing for secondhand sale, all of that information is basically useless if you have no idea where to sell them. There are tons of places to sell clothing online, but on websites that sell all sizes, it sometimes feels impossible to weed out the quality plus size clothing amongst all the other things being sold.
Luckily, there are a few places on the Internet that make it easy to buy and sell our attire. These sites and pages cater specifically to sharing and selling plus size clothing, and cater to the discerning plus size customer who demands the most from her clothing. After all, it's so difficult to find great stuff in larger sizes at affordable prices — why shouldn't you and unworn pieces from your closet make things a little easier? Here are five of my favorites.
1. Instagram
Of course, Instagram isn't only used as a vehicle to sell plus size clothing, but there are ways to set your gently-worn plus size clothing apart from the brunch photos and pictures of your friends' babies. The key to selling your plus size clothing on Instagram is to create a separate page for your shop, and then use a lot of plus size-related hashtags to direct people to your page. Then, direct people to your shop page via your regular account. You'll be making sales in no time.
2. Fattoo
Fattoo is a Facebook community of over 14,000 members, where women over a size 20 buy, sell, and swap clothing. The community has a lot of rules, but those are in place to ensure that everyone gets straightforward, honest information about the clothes they're buying.
Once you're invited to the group, you can post clothing, prices, and measurements as often as you want. The best part is that FatToo has a variety of pages that cater to specific items, including FatToo Accessora, FatToo Grand (clothing over a size 28), and FatToo Bridal.
3. For FATS Sake
For FATS Sake is another Facebook group that brings together plus size women with the goal of selling and swapping clothes. The rules for this page are a little more lax than FatToo, and the sizes allowed on the site start at 12. The group is smaller, with only about 5,400 members, but it means there's less competition for top post on the page and your stuff will sell more easily.
4. Plus Size Vintage-Inspired Buy, Sell, And Trade
The Plus Size Vintage-Inspired Buy, Sell, and Trade group caters specifically to those lovely ladies who have an eye for vintage and vintage-inspired fashion. We live in a world where good vintage in larger sizes is incredibly hard to find, and it's so awesome to have a specific page that caters to this aesthetic. The group accepts clothing to be sold or swapped, caters to sizes 14 and up, and currently has a lot of really cute things for swap or sale.
5. The Plus Bus
This is the newest and most exciting addition to the plus size clothing resale/swap community. Founded by bloggers Jen Wilder and Marcy Guevara, The Plus Bus was created with the intent of bringing plus size clothing to women all over the country. The concept is in its infancy, but the quicker the community grows, so will this amazing initiative.
The Plus Bus offers clothing consultations, outfit advice, and encourages its community members to decide where the bus will travel to next. It's an innovative concept, and if you happen to be in a city where The Plus Bus travels, you can meet other fashionable plus size women to buy, swap, and sell your clothing. Check out its website for more info.
These are just a few of my favorite examples, but if you're a plus size clotheshorse with some secondhand selling secrets up your sleeve, make sure to drop that knowledge on your fellow fashion-obsessed plus size women.
Images: Amanda Richards; Giphy (1); shopamandakater , vintagecitylady, unitedstatesofla/Instagram