"Where Are U Now" Is Where Justin Needs To Be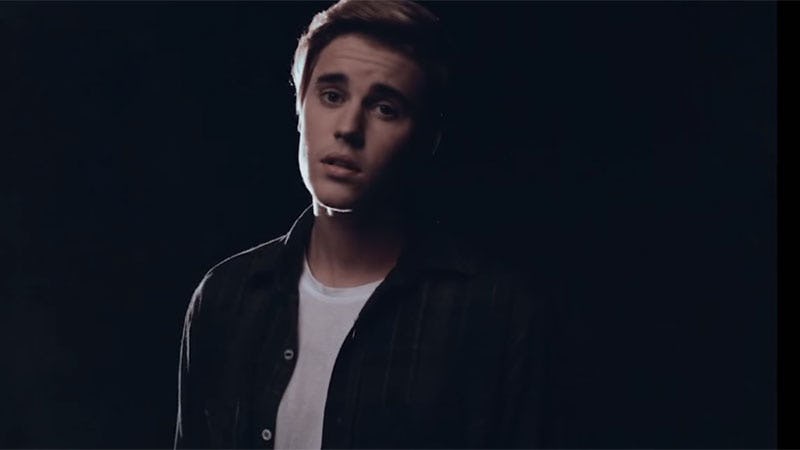 Many people were caught off-guard by the awesomeness of the Justin Bieber, Skrillex, and Diplo collaboration, "Where Are Ü Now." Get ready, because if you like the song, you're going to love its paint-splattered music video for "Where Are Ü Now." The best part? It feels like the insanely talented Bieber has finally found his groove and I can't get enough of it.
In the description for the video, which dropped on June 29, JACK Ü (which is the name for Skrillex and Diplo's collaboration) writes:
"We are being overwhelmed, in a good way, by the success of 'Where Are Ü Now' with Justin Bieber, so with the video we wanted to just take it back to the beginning of the record & essentially create an ode to our fans. Doing what we do, it's entirely all about the fans. We walk a fine line by being 'famous' and in the public eye but we are only here because of you, the fans. Justin wrote this record during a tough time in his life and it comes to us that sometimes, as artists, we are also just objects and we have to take that as much as we have to use that to create. We all do this for you, respect that you put us here and it's Ü that made the video."
Taking into account JACK Ü's story behind the song, it's especially exciting to see this new side of the singer. Bieber's last video for "Confident" showed a more mature, but less original angle of the singer. It was more swag and less originality. However, with "Where Are Ü Now," Bieber is back to playing up his strengths: His incredible vocals and his unwavering ability to push the envelope.
And these GIFs from "Where Are Ü Now" prove it.
Bieber Is (Literally) A Blank Canvas
Yes, this is definitely a metaphor.
When Bieber Emerges From The Shadows
And he's dressed in a casual t-shirt. I like this side of him already.
When Things Take A Turn For The Artsy
Let the fun begin.
And There's Color Everywhere
So much color!
Everyone Interprets Bieber Differently
Because art.
When Bieber Shows Off His Killer Dance Moves
Yaaaas, Bieber. Yaaaaas.
When Bieber Becomes One With The Art
It's perfect and edgy and I love it.
Images: Island Def Jam/YouTube (7)