Nicole Richie Doesn't Like Wearing Jeans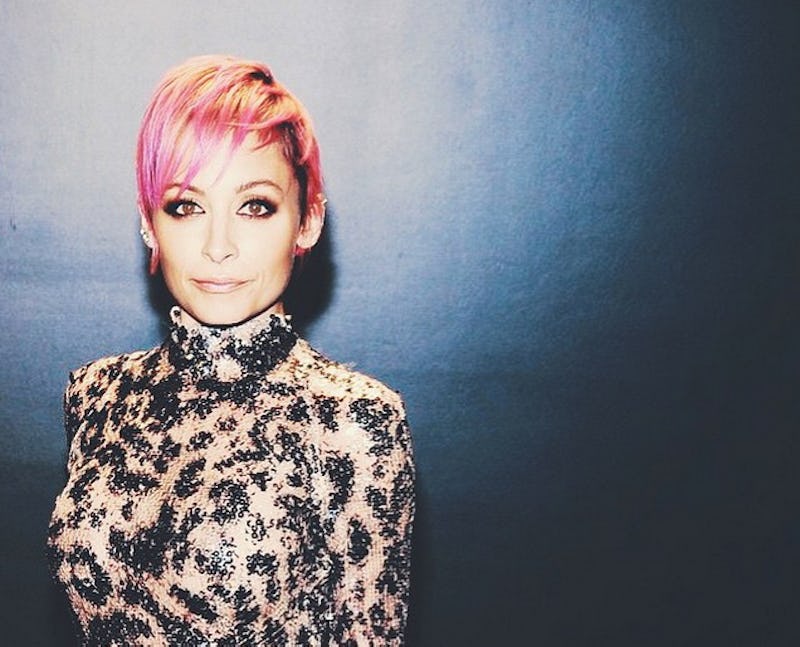 I feel like everyone has that one piece of clothing that they will refuse to wear if they know they're going to have a long day. For me, it's rompers, but for Nicole Richie, it's a staple denim piece. According to Who What Wear, Nicole Richie doesn't like wearing jeans, and it's not even because of the recent news about the woman who was hospitalized from her skinny jeans. The little fashionista just doesn't like jeans because of how constricting they are. She told Who What Wear, "I can't have something binding me all damn day. Not comfortable!" She also said the reason why she prefers not to wear jeans is because she'll "hate it by the end of the day." At least she's honest!
Richie admitted that she has tried to get into wearing jeans, because they're such a universal closet staple, but alas she accepted the fact that she simply doesn't like the fact that material is wrapped around her legs so tightly. However, she did say that, "jean shorts are a little bit better," but their longer denim counterparts will always be a no-no.
Richie is opening up her very own House of Harlow 1960 pop-up shop at The Grove in LA from July 3 through July 16. My only question is: will her summer shop feature any jeans? My guess is no, by the looks of that boho-filled wrap. Watch her adorable Instagram announcement below.
Images: nicolerichie/Instagram, houseofharlow1960/Instagram