See 'Jenny's Wedding' Trailer & Exclusive Poster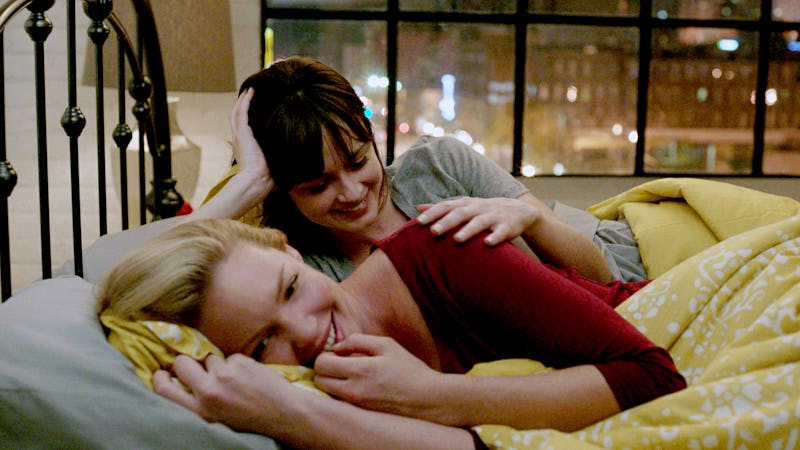 With the recent Supreme Court ruling that gay marriage is a constitutional right in all 50 states, the Katherine Heigl led film Jenny's Wedding couldn't be more topical. Co-starring Gilmore Girls' Alexis Bledel as Heigl's love interest, the film centers around Jenny (Heigl) and her struggle to come out as gay to her parents after getting engaged to her live-in girlfriend. And while President Obama has determined marriage to be a right for every U.S. citizen in the real world, Jenny's parents are a bit behind the times when it comes to their idea of holy matrimony.
The first trailer for the film shows the struggle Jenny's conventional parents must face when confronting their daughter's sexuality: either change their attitude towards what defines love or lose their daughter forever. With a killer ensemble cast — including veteran Tom Wilkinson and Linda Emond — the trailer promises a whole lot of heart, and probably a fear tears.
Bustle has the exclusive first poster for the film, which shows Heigl's character walking down the aisle towards her bride-to-be.
See the exclusive first poster for Jenny's Wedding below:
And check out the first trailer for the film, which hits theaters July 31 and VOD August 1.
Images: IFC