10 Lessons I Learned From My Little Kid Self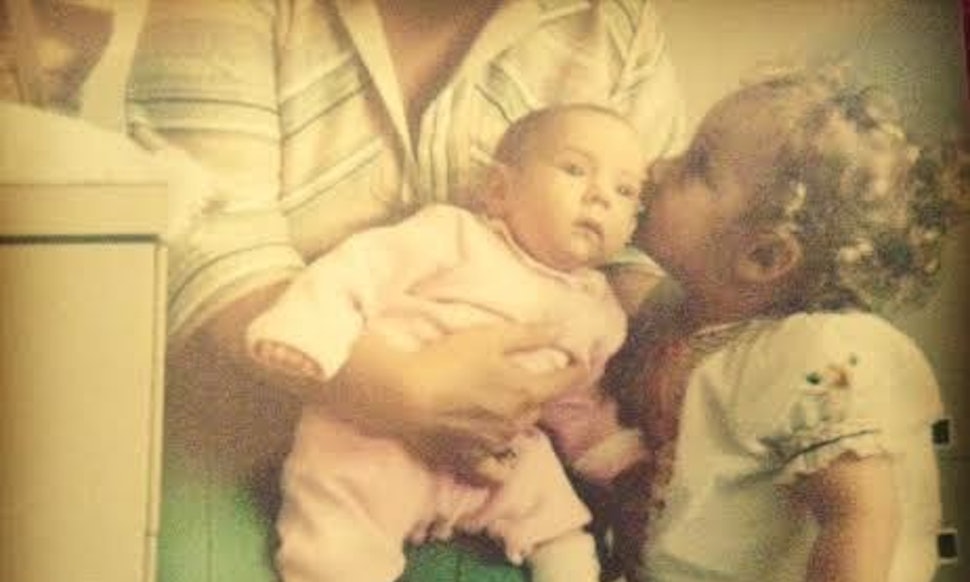 While recently flipping through old photo albums for the express purpose of "throwback Thursday" fodder, I was struck by the wisdom of my younger self. Each picture had a lesson to offer even a jaded adult like me. Little kids are the most insightful human beings —they love without question, they do things on their own terms, and they don't give a damn about what others might think. It's glorious! It's liberating! If only the rest of us could be so free. Here are 10 lessons that I learned from my younger self.
OWN YOUR STYLE.
Who cares what others have to say? Wear whatever the hell you want. Be colorful, be proud, and wear a ball gown grocery shopping at least once in your life.
DANCE. A LOT.
What did Robyn teach us? Oh, just that dancing on our own is the best thing in the world. Do it more often.
BE ENTHUSIASTIC ABOUT BOOKS.
When reality is too much to bear, or you need a world in which to escape, nothing will take you there quite like a good book. Besides, nothing is sexier than an avid reader, I say.
ALWAYS BE CAMERA READY.
Whenever someone yells, "Say cheese!" immediately drop what you're doing and strike a pose. Always.
YOUR SIBLINGS ARE THE BEST GIFTS YOU'LL EVER GET.
You may not have the best relationships with your siblings at all times, but if you're big enough to put your differences aside, you'll find that they're the greatest (if sometimes the most aggravating) people you'll ever know.
WHEN IN DOUBT, FURROW.
A perfectly furrowed brow can come off as confusion, lack of interest, shock, dismay, or straight up disgust. It's the most important facial expression you'll ever use.
LET YOUR FREAK FLAG FLY HIGH.
Your neighbors think you're creepy, and your coworkers think you're probably insane. Whatever. Be weird; be as weird as your li'l heart desires.
LEARN AS MANY SKILLS AS YOU CAN.
No matter how strange or pointless a skill may seem at the time, if you have the opportunity to learn something new, go for it. (Why yes, I am nursing my baby doll in this photo — a skill I apparently learned from watching my mom feed my little sister.)
SURROUND YOURSELF WITH PEOPLE WHO 'GET' YOU.
Everyone needs a partner in crime who truly gets us, accepts us, and is willing to go twinsies with us just for the hell of it.
STAY YOUNG AT HEART FOREVER.
There's a scene in The Breakfast Club where Ally Sheedy's character says that "When you grow up, your heart dies." Avoid this fate by always believing in Santa, eating ice cream for breakfast whenever the mood strikes, and reminding yourself as often as possible that age really is just a number. Plus, you'll want to believe in the Tooth Fairy again when your teeth start falling out of your head.