Throwback Photos Of Meghan King Edmonds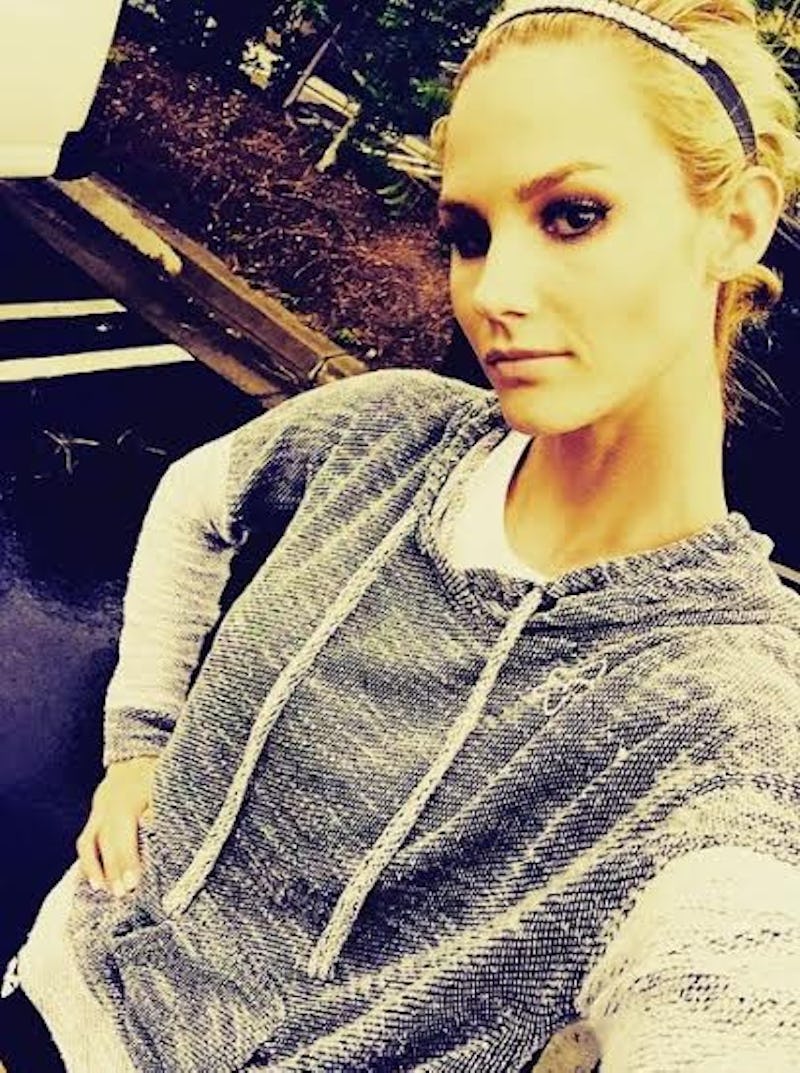 As a cast member on The Real Housewives of Orange County, it's no surprise that Meghan King Edmonds is a hot blonde. It's pretty much a given. But the newest RHOC lady isn't afraid to share some silly photos from her past. We all know that throwback photos can be unflattering, but Meghan King Edmonds posts old photos of herself on social media all the time, and it really shows off her confidence.
Meghan is comfortable with who she is, and doesn't care about showing off her unflattering haircuts, outdated outfits, awkward braces, and even brown hair — which is pretty unusual for an OC housewife. Us fans are only just starting to learn about Meghan, since she is the newest Real Housewife, so there are a lot of unknowns at this point, but there's no better way to feel like you know someone than perusing their throwback photos. Even with some questionable hairstyles, the Housewife still looks beautiful and exudes positivity. The best part is that she actually posted all of these classics herself, which shows that she keeps it real and doesn't mind poking fun at herself.
Check out your new favorite Housewife in all of her '90s kid glory below.
Cheesing Hard
Meghan was such a cutie pie with her giant smile. This is the same fun and positive energy that she exudes on RHOC, so not much has changed.
Laying With Dad
She's so teeny tiny in this photo she posted for a Father's Day throwback. And now we know that she is a natural brunette.
Rocking Braces And Some Short Hair
I would have never recognized Meghan if she didn't post this photo herself, but I'm happy she put it up. I don't trust anyone who wasn't awkward in middle school, so at least we know she's a real person now.
Being A Brunette
I know what you're thinking. This is a photo from about a year ago, so it's not really a throwback. But we only know Meghan as cast member on Real Housewives, so it's interesting to see her looking so different with the brown hair. And now we all know that she looks beautiful with every hair color — as if anyone had a doubt.
Dressed Up For A Dance
She looks adorable with her short hair back in the day. Maybe this is a look that she can bring back — or not.
Hanging With Dad
Little Meghan was on top of the world in this family pic with her father and siblings.
Celebrating Christmas
Based on Instagram comments, it looks like Meghan is the one in the red in this throwback Christmas memory. How adorable!
Old Modeling Pic
You might've encountered her flipping through magazines back in the day!
Meghan King Edmonds is without a doubt a gorgeous woman, but it's nice to look through some throwback photos and see that she has a slightly awkward past just like the rest of us.
Image: meghankedmonds/Instagram