'Jamie' is a ball of cross-dressing fun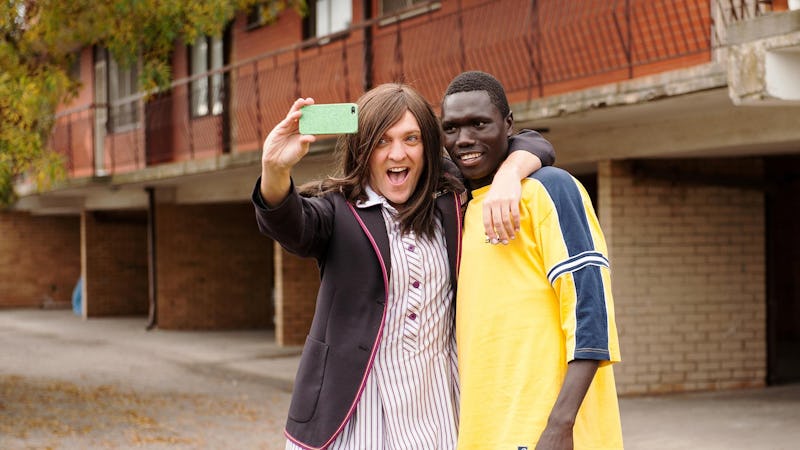 Jamie King (known by her friends as Ja'mie) is the girl you love to hate. She's the Regina George of private school, the Cher Horowitz without the good intentions. She's arrogant, entitled, snotty, and mostly, a huge ball of hilarious fun. King, a character taken from Australian comedian Chris Lilley's We Can Be Heroes and Summer Heights High. Now she's back, in a half hour comedy on HBO that's all Ja'mie, all the time. She's school captain, which makes her "pretty much in charge of the whole school," she has a posse of pretty girl classmates who (for some, unexplainable reason) are at her beckoned call, and even the hunky twelfth year boys want to get (here's where it gets tricky) her into bed.
It's the perfect mix of mockumentary fun, that is, if you can get over how racist and overall terrible a person Ja'mie really is. For example, when having a sleepover with her girlfriends, she places a pillow (a "lesbian prevention guard") in her bed to separate her from her friend, to whom she says, "I'm not waking up with your fingers in my vagina."
But viewers who tuned in to Sunday night's premiere of the Australian import were unanimously pleased. Ja'mazing? Yes indeed.
Image: HBO