7 Reasons Lazy Girl Style Is The Absolute Best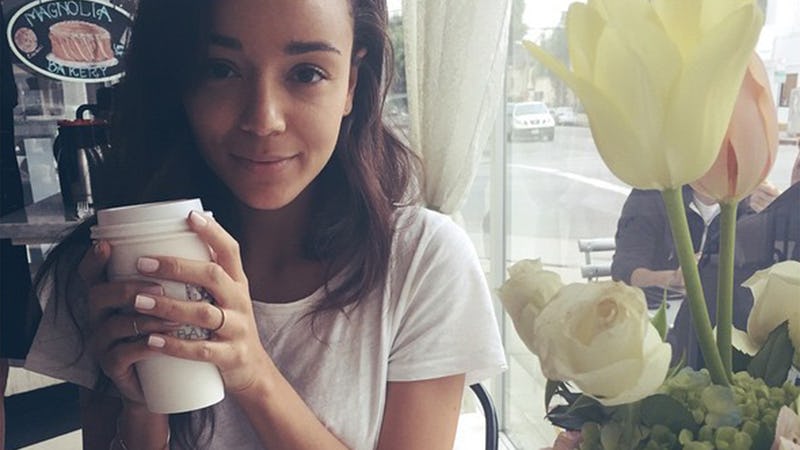 Most any fashion devotee you speak to will admit an abiding adoration of those black tie moments that require a floor-grazing gown and an entourage of aesthetics professionals to perfect the look — but only on rare occasions. With a hectic work schedule, full social calendar, and what little time is left devoted to relaxing hobbies, Millennials are major aficionados of the lazy girl fashion movement. For those just tuning in to the phenomenon, lazy girl fashion is exactly what it sounds like. The movement consists of an undying devotion to simple, sometimes sloppy, consistently utilitarian ensembles that take mere seconds to throw on before bolting out the door. If you're perennially late, consistently appear in clothing that might be considered "athleisure," or favor clothing that simply feels comfortable over clothing that appears crisp, lazy girl style is likely to be your calling card.
Luckily for lazy girls, the 2010s welcome those dressed in clothing that might previously have been considered sloppy or simply disrespectful. In fact, current street style trends suggest that lackadaisical fashion wins out over prim and proper any day of the week. If you delight in your cashmere sweats, flip for flip-flops, and haven't met a chambray shirtdress you didn't like, read on for seven reasons that lazy girl fashion is absolutely the best.
1. Lazy Girl Style Can Take You From Gym To Lounging At Home In A Snap
If you subscribe to the athleisure phenomenon in the slightest, you're aware of how easily you can slip from a date with your Kindle to a quick cardio session at the gym.
2. One Word: Comfort
You need only spend a few hours battling with a pair of six-inch stilettos and a bodycon mini dress to understand how truly high-maintenance — and precarious — they truly are. A true lazy girl understands the power of chic flats and an elegantly draped sweater.
3. Adopting Lazy Girl Style Saves Time For Other Pursuits
Why spend hours planning your ensemble when you could instead indulge in your adoration of cupcakes, or your obsession with Serial?
4. Lazy Girl Style Is Optimal For Binge-Watching Your Favorite Netflix Releases
Would you honestly wish to spend hours engrossed in Orange is the New Black sporting skinny jeans and a bustier?
5. Lazy Girl Ensembles Are Infinitely Better For Impromptu Summer Escapades
Picnicking in the park and scheduling some tranquil time tossing a volleyball around in the sand and surf are all in a day's work during the summer, but neither is an option if you're sporting a buttoned-up, dry-clean-only outfit. Cutoffs and a tee, on the other hand, are the perfect amalgamation of urbane and sensible.
6. Lazy Girl Ensembles Only Look Better After A Few Hours Of Wear
Unlike fragile ensembles with their delicate fabrics, embellishments, and trimmings, lazy girl looks simply get better as the days wears on. A few crinkles and creases here and there add character and dimension.
7. No One Will Ever Have The Grounds To Call You High Maintenance
In modern culture, no sartorial slander is worse than being labeled high maintenance. In an age when the most desired look is one that appears fresh, innovative, and carefree, lazy girl style trumps high maintenance fashion regardless of the occasion — unless you happen to be on the Met Ball guest list.
Image: smashleybell/Instagram