7 Actresses Who Could Be The Female MacGyver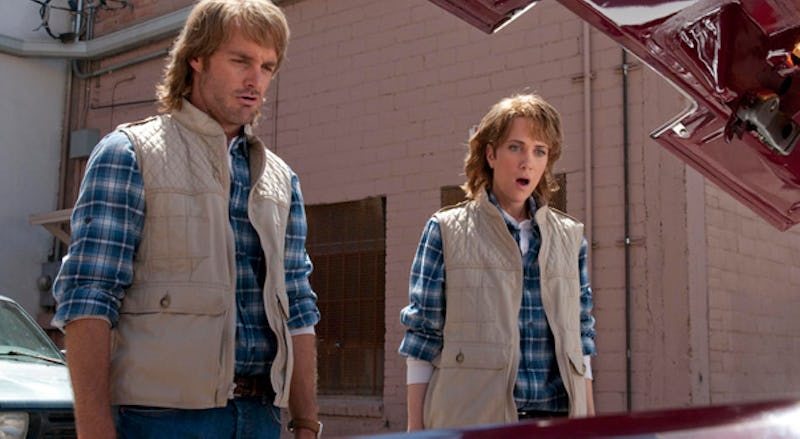 Move over, all you other MacGruber wannabes — a whole new kind of MacGyver is on her way to Hollywood and she's going knock your STEM-loving socks off that. That's right: the creators behind the ABC hit action series MacGyver have teamed up with The MacGyver Foundation, the U.S. National Academy of Engineering, and the University of Southern California's Viterbi School of Engineering to find a new MacGyver for the twenty-first century. More specifically? A female MacGyver. The contest, titled "The Next MacGyver," began earlier this year and hopes to inspire girls everywhere to pursue interests in the field of engineering. According to a press release, since it began, the contest has attracted THOUSANDS of script submissions from those hoping to develop a TV series with a female engineer as the main character.
Soooo... a competition to inspire girls to follow their dreams and pursue a career in engineering? YES. YES, PLEASE.
Ever since I heard about the competition, I've been daydreaming about all the fierce ladies in Hollywood with a background in math and science who could make an awesome MacGyver on the small screen. Hollywood is packed with smart ladies with some pretty impressive degrees, and a significant chunk of them rock a love of all things STEM.
So, casting directors, take note! These amazing actresses can sling a line and put the scientific method to use like nobody's business.
1. Cindy Crawford
Yep — in addition to being an amazing model/goddess and a recent "Bad Blood" squad member, Crawford studied Chemical Engineering at Northwestern. No big deal, guys. No big deal.
2. Teri Hatcher
Before she became one of the Desperate Housewives, Hatcher studied Mathematics and Engineering at De Anza College. Um, how cool would that have been have had Lois Lane in your Calc class?
3. Mayim Bialik
Talk about a triple threat: Bialik majored in not one, but THREE academic fields while studying at UCLA: Hebrew, Jewish Studies, and Neuroscience. She even went on to earn her Ph.D., so you can call her Dr. MacGyver, thankyouverymuch.
4. Eva Longoria
At Texas A&M, Longoria earned a degree in Kinesiology. (For the humanities majors in the audience, that means the study of how bodies move. Admit it, you were kind of unsure about that one, too.)
5. Lisa Kudrow
Who knew that Phoebe Buffay was actually a Vassar grad! The actress graduated with a degree in Psychobiology, so she could totally help the world with stress headaches and stuff.
6. Natalie Portman
OK, so Portman earned her degree in Psychology from Harvard, which some might argue isn't a science (even though it very much IS) — but the star was also a semifinalist in The Intel Science Talent Search. For those of you not in the science know (um, me) that is one of the fiercest high school science competitions in the country. Winners of the competition have gone on to claim victory over Fields Medals (check your Good Will Hunting know-how for more on that), National Medals, and MacArthur genius grants. The actress made it all the way to the final rounds for her research on converting waste into more useful forms of energy. Way to go, Portman! Way to go.
7. Danica McKellar
When The Wonder Years ended in 1993 (may that wonderful show rest in peace), Winnie Cooper went on to do more than star in the dreams of every adolescent boy across America: She graduated from UCLA with a degree in Mathematics. She revealed in an exclusive interview with The New York Times that she returned to the subject she had loved all through high school because she thought her "brain was getting mushy." Soooo, if I just do a couple Sudokus in my spare time, will that counteract the hours I spend watching The Real Housewives?
By the way, if you love this list of smart women as much as I do — because, really, who doesn't love a list like this? — keep an eye out for July 28th, because that's when The Next MacGyver contest winners will be announced live at The Paley Center. CROSSING ALL MY FINGERS FOR A GREEN LIGHT ON THIS ONE, GUYS.
Image: Universal Pictures; Getty Images (7)