Before 'Big Brother,' Austin Was Known As Judas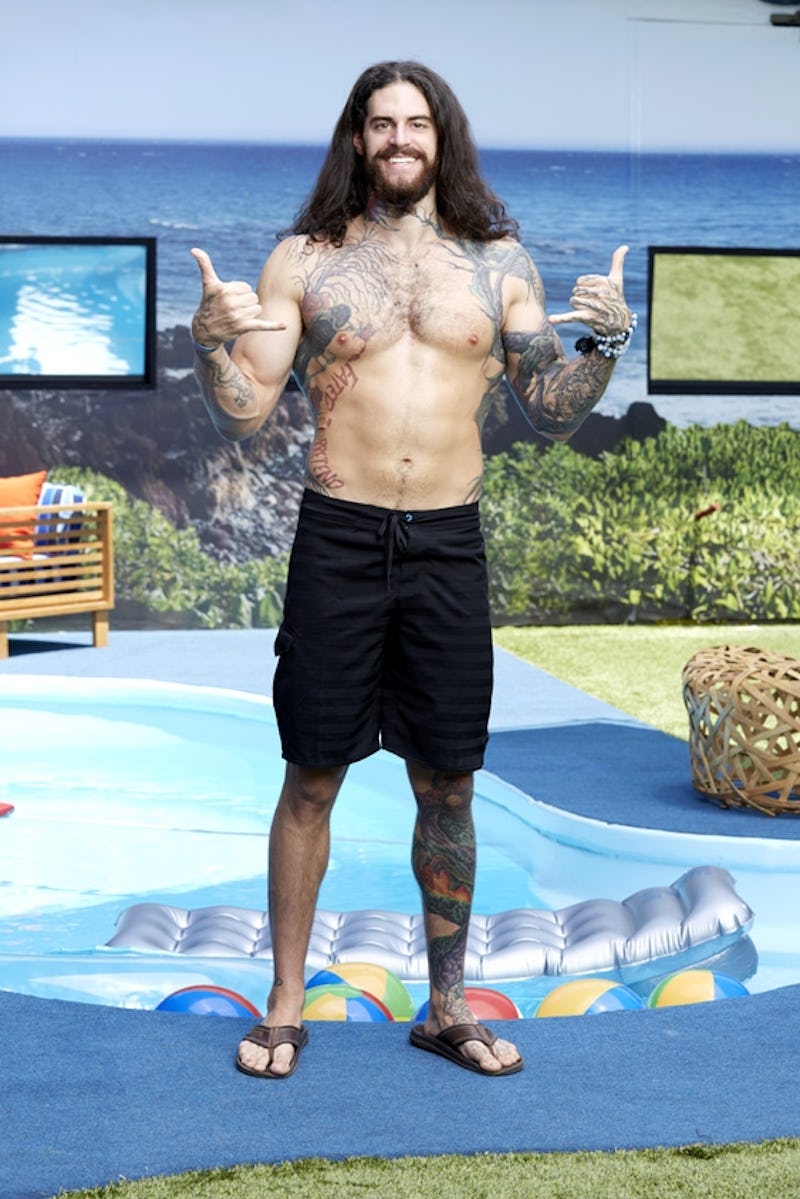 With brains, brawn, and great knowledge of Big Brother , Austin Matelson is destined to shine this season, and he's already off to a great start. The former pro wrestler and anti-bullying activist is quickly becoming a fan favorite, and is playing strong and smart in the house. If you've been watching, you've probably heard the houseguests refer to him as Judas. This may seem like an unfortunate nickname to have on Big Brother, but Judas is actually Austin's wrestling persona.
Yep: For a couple of years, Austin wrestled as Judas Devlin for WWE's developmental affiliate, NXT. But it isn't the wrestling that stands out in Austin's career. It's a high-profile incident from just a few months ago.
In 2013, Austin wrote a memo to a group of WWE employees detailing allegations of verbal abuse of wrestlers by WWE trainer Bill DeMott, as reported by Philly.com. His claims included injuries he suffered while training with DeMott and observations of other wrestlers being bullied and mistreated as well. This past March, Austin was interviewed on a podcast about his experience, and around the same time, his memo was leaked online and dubbed the "JUDAS letter." In the days that followed, the story grew as more wrestlers publicly shared stories of alleged abuse, as reported by The Washington Post, and #FireBillDeMott started trending. At the end of the week, DeMott said on Twitter, "I deny the recent allegations made about me, however, to avoid any embarrassment or damage to the WWE, I've decided to step down from my role effective immediately."
Although his wrestling days are mostly behind him, that hasn't stopped Austin from showing us a bit of Judas in the Big Brother house. But first, here are some photos of Austin in full Judas form.
Now back to Big Brother. As Austin mentioned in his interview with Jeff and on the show, injuries ended his wrestling career, and he now works as a post-rehab specialist for athletes recovering from injuries. He's already used that to his advantage on the show, making friends with the houseguests by helping them with their workouts. And we know that when the top hat comes on, it's time for Judas to step in and take over Austin's game, so pay close attention to that hat, folks, it's not just a silly accessory.
Things change so often on this show, it can all be hard to keep track of. So, for all the up-to-date info on Austin and everything else going on in the house, check out Bustle's very own Big Brother podcast, The Diary Room. Listen to the latest episode below, and be sure to check out future episodes on Bustle's SoundCloud page.
Want even more Big Brother? Bustle's App has you covered. It's THE go-to place for any BB fan looking for round-the-clock Season 17 updates. BUT FIRST, you need to download the app from iTunes.
Image: Robert Voets/CBS