11 TV Shows That Will Make You Smarter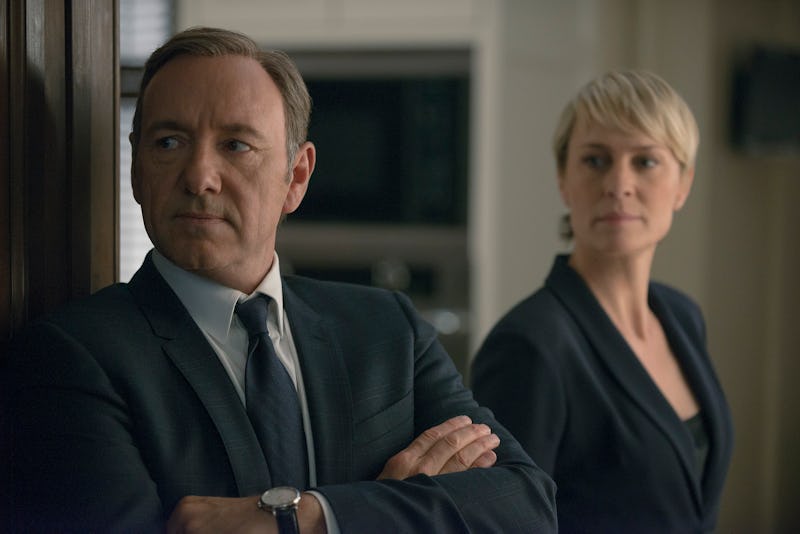 Forget what your mom said — TV shows can absolutely make you smarter. No one watches a show for hours on end, and truly doesn't learn anything. Well, that might not be completely true with all TV series, but you get the idea. There are definitely TV shows out that that can expand your knowledge. Think about it. When you are watching a crime show, there is always some sort of scientific analysis happening. Whether it is testing DNA or figuring out the rate of body decomposition, there are some definite knowledge bombs being dropped.
TV shows are a great way to learn a million different things while relaxing after a long day of using your brain non-stop. From cooking shows to wildlife expositions, there is always something that can be learned. For instance, I had no idea how to make delicious pasta primavera before Rachel Ray showed me the way. I also did not know that koalas aren't actually bears. Who knew?! See, the wonderful world of television can be super informative. Think of all the crazy things that you can shock your friends with. Still don't believe me? Here are a few popular TV shows that are great for when you want to learn something new.
"You're going to need a warrant for that."
Trust me, you're going to learn a lot from this show. You might not learn how to hack a computer system like Garcia, but you will learn how to spot a serial killer (in the show).
Let's be honest, we might not have all known what the Electoral College did before this show. That's OK. We know now.
Want to know how fast a body can decompose? This is the show for you. Plus, David Boreanaz is only getting better with age.
This show makes you smarter due to the amount of thinking you will have to do in order to figure out the plot lines. Basically, you'll understand that it's totally logical for a polar bear to live on a tropical island. It makes total sense.
You want to give the Sharks 10 percent of your company in exchange for one million dollars? PEASANT. No deal. Next!
Want to learn about exotic foods, and how to use them? Of course, you do! You'll be a culinary expert just in time for the dessert round.
Thanks Jon Stewart for teaching me about politics, world news, and overall life stuff. DON'T LEAVE US.
This show teaches you how to blow up things you never knew you could blow up! It's perfection.
As a makeup artist, this show is golden. Yes, I need to know how to transform someone into a tree zombie. Who doesn't?
Most versions of Law & Order are pretty informative, however, this one takes the cake. Olivia Benson is a queen, and needs to be respected as such.
This show taught me that you should always boil water before you drink it. Always.
Images: Fox Networks (3); NBC Universal (2); Netflix (2); Discovery (1); Giphy (4)