These 'BB17' Alliances Were Doomed From Day One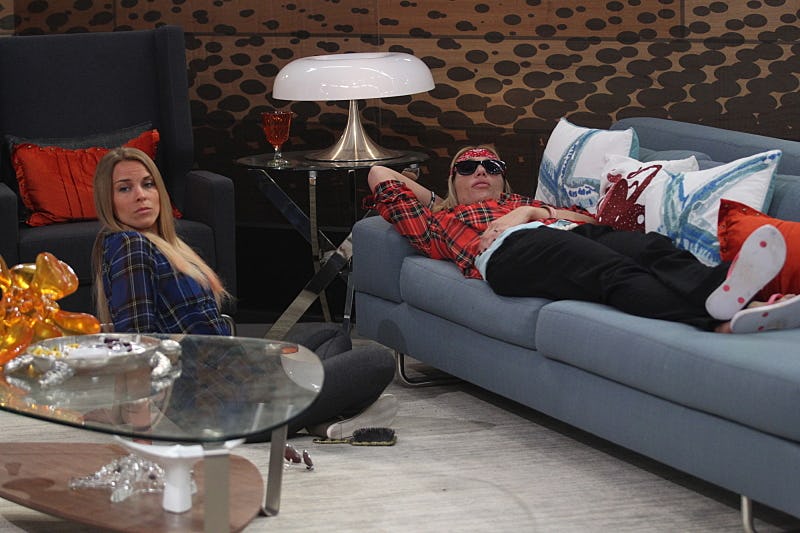 When it comes to playing Big Brother , housemates live and die by the alliances they form with one another, and the alliances they fall for. Making friends and forming loyalties in the house is the only thing — aside from, like, the ability to dig through fake snot and catch tomatoes while balancing on a plank — that can save you from being evicted week after week. Buddy up with the right housemate (which, by the way, is not always the most obvious housemate), and you might just land yourself in the final two. So, it's no wonder that the Big Brother Season 17 housemates came into the house eager to make early friends and build crucial alliances.
That said, it's also a well-known fact of the Big Brother house that those alliances fade away as quickly as they are formed. Considering this is a game that is constantly changing and a season that promises weekly twists, the person you might be counting on to get you to the end might just be the person who signs your eviction notice. Or, more likely, they might not even be there by the time the week is over.
Some of Season 17's housemates had to learn the hard way: forming alliances too soon is not always the smartest way to go. When will these housemates learn? Relying on early-formed, shoddy friendships to get you through to the end is a recipe for disaster.
Need some examples? These alliances formed fast and fell apart just as quickly. (Because, sorry guys, Shell Town is dead.)
Shell Town
Speak of the devil! This alliance is a classic example of what an eviction can do. Jace got kicked out of the house first, and this two-person alliance fell apart as quickly as Jace annoyed the rest of the house.
This One's For The Ladiezzz
Remember that alliance that formed between the three girls who first got to the house? Yup. An alliance never heard from again.
The Diverse Foursome
Remember when Audrey, Jason, James, and Da'Vonne formed the most diverse alliance in Big Brother history? Yeah, that was awesome... but it also lasted for as long as the next commercial break.
Jeff And Jackie
With Jackie keeping mostly to herself and Jeff canoodling with Meg late at night, it looks like these two former Amazing Race contestants aren't as close as the housemates may suspect. They hardly even talk to each other anymore!
The Monster Alliance
As in, the alliance that had pretty much everybody in it after Audrey woke a bunch of the housemates up and brought them into the Head of Household suite. It's not a secret if everybody knows about it, Audrey!
The Power Alliance
When Da'Vonne and Clay went head-to-head, and Audrey seemed to be at the reigns of all of it, Da'Vonne put on her mean face and decided those were two people not to trust. Good call, girl.
So while there are still some alliances that are holding strong, part of the fun of Big Brother for me is watching them bite the dust. How is this show so amazing?
Image: CBS (7)