North & Penelope Are Adorably Tight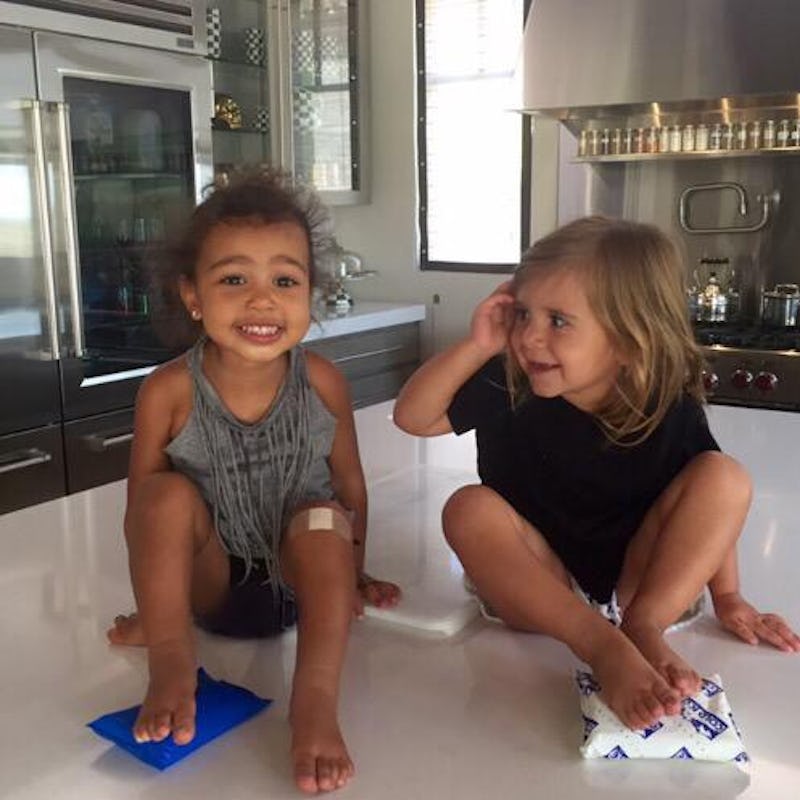 Even if you're not a fan of the Kardashian family and their E! reality show, Keeping Up With the Kardashians, it's hard to argue with the fact that Kim Kardashian and Kourtney Kardashian have super cute kids. Just look at those faces above of North West and Penelope Disick. On Wednesday, Penelope celebrated her third birthday and it looks like Kim Kardashian decided there was no better way to wish the adorable daughter of Kourtney and Scott Disick a happy birthday than by sharing photos of P with her cousin North.
Even though Kim was a day late in sharing photos of Penelope and North West, along with the hashtag #HappyBirthdayP, the pics aren't any less special. As you can see below, the cousins clearly adore one another and can't help but give each other hugs, chill in their pajamas and take ballet classes together, and help each other out with their boo-boos. That's what cousins are for, right?
Basically, North and Penelope are just like the Kardashian sisters. Kim, Kourtney, and Khloe Kardashian are like the three musketeers, so it only makes sense that North and P would be an unstoppable duo. I'm sure Mason and Reign Disick, and Kim and Kanye West's unborn son will join the BFFs group, too.
Yep, North and Penelope make adorable BFFs.
Images: Kim Kardashian/Twitter