'Big Brother 17' Says Goodbye To Another Player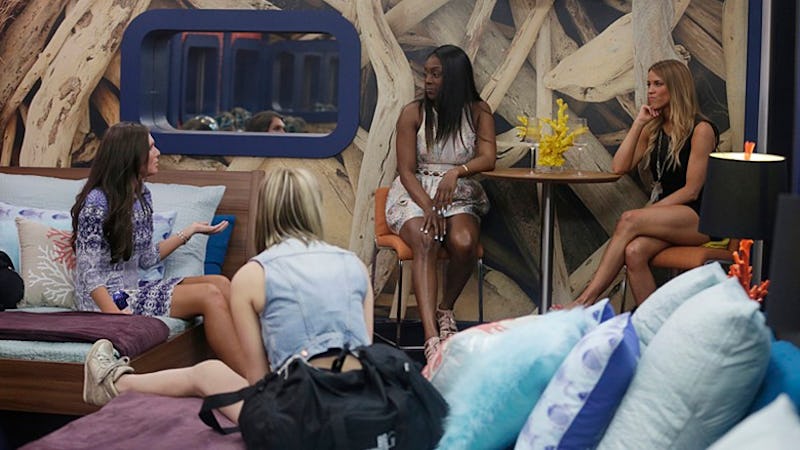 It wasn't that shocking, but I'll give Mama Day a moment of silence. On Thursday's live show, Da'Vonne was evicted from the Big Brother 17 house. The moment Da'Vonne didn't win the Veto, her eviction felt inevitable. Despite the fact that she was doomed from the beginning of the week, she put in a valiant effort of campaigning to people to stay. Unfortunately, it wasn't enough. Neither was the "Last Laugh" twist, because at the end of the day, all the other houseguests got the last laugh, despite Day winning the reward.
It's pretty shocking how the house flipped so quickly on Day once she was on the block. A week ago, I think everyone including Audrey thought Audrey was out the door on Week 2. But somehow, Shelli managed to get people to turn on Day when she didn't even offer Audrey up as an option for the block. Good news for Clay, who got into some hot water with Day during the week (and Shelli's "ride or die"). Bad news for Da'Vonne, who just wanted to play the damn game.
Da'Vonne leaving the game is a good move, because I think she could have gone far, but it doesn't really further anyone much because she wasn't really doing much other than causing drama (which you want in the house... as long as it's not you causing it). It's really too bad that she is gone since everyone in the house has her to thank for exposing the Twin Twist. Da'Vonne joins Jace back in the real world where they can have viewing parties and whatnot. Talk about all the friends they didn't really have a chance to get to know.
Images: Sonja Flemming/CBS; BriceSander/Tumblr