#NoMakeupSelfie Brings Self Love To Twitter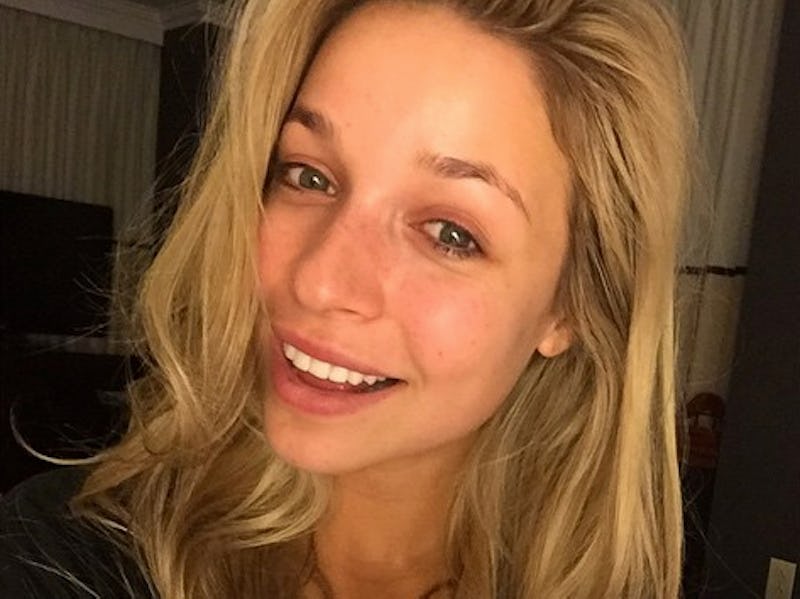 After pageant queen Bella Gaines was bullied on the Internet, pageant contestants started #NoMakeupSelfie to take a stand. Now, girls and women from all over the country are using the hashtag and standing together in the name of body positivity, showing that a simple social media movement can make a big difference.
It all started with the Twitter page NCOT No Makeup, which stands for North Carolina's Teen Pageant. The site posted two images of Gaines, who was crowned Miss Greater Port City's Outstanding Teen, side by side with and without makeup. Captioned, "This is the same person in both pics, amazing what makeup can do," the post started a conversation about cyber bullying that went viral in the pageant world.
According to WNCN, Gaines was hurt at first by the tweet, but then she took to Instagram to post her own fresh faced selfie with an inspirational message. In no time Gaines's fellow contestants were posting their own images with #NoMakeupSelfie to show the pageant queen that she wasn't alone. Since then, hundreds have taken to social media to share their own #NoMakeupSelfie.
Her friend Kenzie Hanley was the first to react to the image of Gaines, and told WNCN that she did it "take a stand" against the cyber bullying attack.
A little girl power goes a long way!
Image: missamericaorg/Instagram