How Old Is The 'RKOBH' Cast?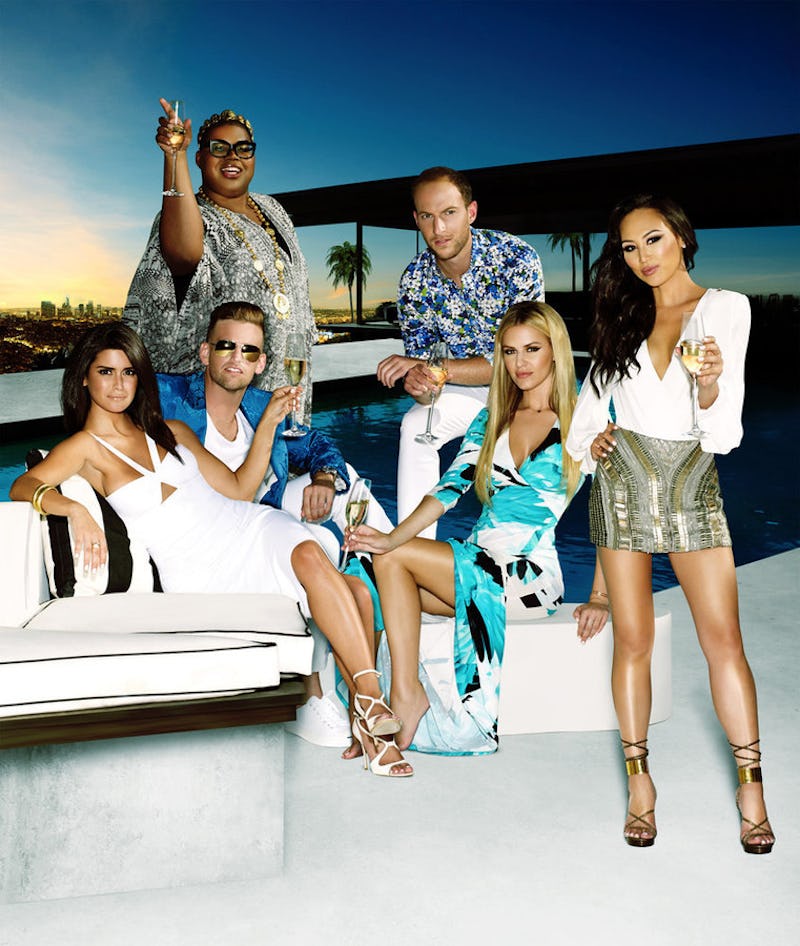 Whether you follow them on social because you love them or love to hate them, there's no doubt that the Rich Kids of Beverly Hills cast is young and hot. The lives they lead are extravagant, lush, dramatic, and would definitely be filed under "#LifeGoals" when I'm like 65-years-old, retired, and living in a compound in some sleepy Florida town making it rain like Kanye on any damn thing I want to buy. But let me just remind you for a second, the median age of the cast of RKOBH is 26. Yeah, so the "kids" of Beverly Hills are doing alright, if you ask me.
But how do the ages rank up against each other? (Spoiler: they are almost all the same age.) Who is the oldest Rich "Kid" and who is the baby of the group? The real question is, how old does one have to be to change the name of the show to the "Rich Adults of Beverly Hills"? Because that just doesn't have the same ring to it, let's be honest: while these stars are technically adults, there's already a show following the Rich Adults of Beverly Hills and it's called Real Housewives of Beverly Hills.
Here's how the Rich Kids of Beverly Hills rank in ages, because you can totally hit #LifeGoals at 26.
Jonny Drubel: 27
Jonny, at 27, has created a very successful music career (which we've seen on the show) for himself. He has had many artists perform his music has been performed on networks like MTV, VH1, and CBS (and again... 27).
Dorothy Wang: 27
Dorothy is totally the glue that holds the group together.
Morgan Stewart: 27
Morgan's hilarious personality has translated perfectly into an awesome website called Boobs & Loubs. It's basically the website version of Morgan's RKOBH talking head interviews (aka so funny).
Roxy Sowlaty: 27
Roxy may only be 27, but she's created an interior design brand, designing some of the most beautiful (and totally chic) homes ever.
Brendan Fitzpatrick: 27
Brendan, as we see on the show, is a real estate agent in Beverly Hills. Fun fact: At the tender age of 19, Brendan closed his first transaction for $10 million.
Taylor-Ann Hasselhoff: 25
The daughter of The Hoff is only 25 but has a gig as a musician and is the the managing editor and host of Bellus Magazine .
EJ Johnson: 23
PLOT TWIST. EJ is only 23! Born June 4, 1992, which I had to point out because that's a few months younger than me and that blows my mind.
Images: Matthias Vriens-McGrath/E!