9 References In Drake's "Energy" Video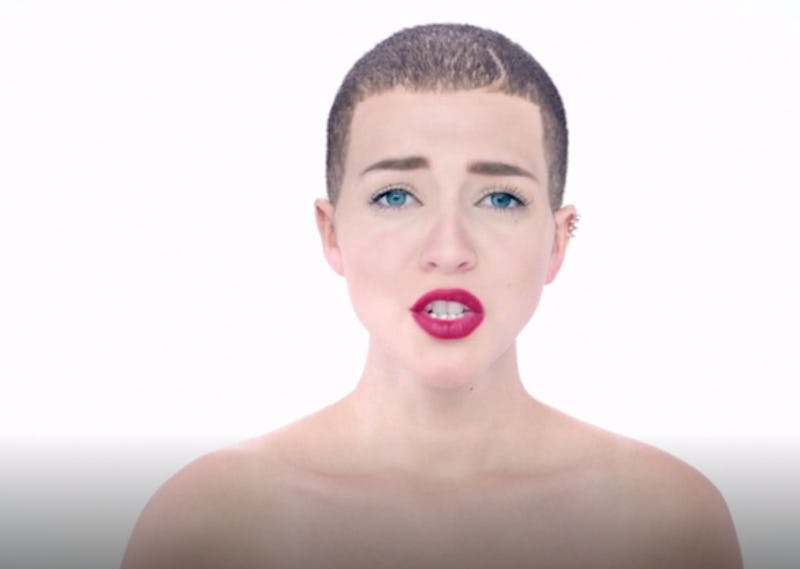 Friday has brought us an amazing new Drake video for "Energy." Like "Bad Blood" and "B**** I'm Madonna," it features a lot of cameos from iconic celebrities, but, unlike those two recent videos, all of the cameos are... Drake. "Energy" hilariously features Drake impersonating a variety of celebrities, as well as appearing in numerous pop culture events, from the O.J. Simpson chase to Miley Cyrus's "Wrecking Ball" video.
The song makes a parallel between energy and enemies, discussing all the famous and non famous enemies he has who are trying to drain him of his energy. Rather than presenting all these cultural figures as Drake's enemies, he is referencing people who are famous and empowered despite all the hatred they face. As he told Zane Lowe on Beats 1, "how many people in the world feel like they have enemies? Everywhere you go, there's always someone who wants to pull you down and even celerity friends of mine or people that I don't know."
He also said he was inspired by the face changing in Michael Jackson's "Black Or White" video, and imagined the possibilities with modern technologies. And the results are excellent. Here are some of the best different celebrity references that we could catch in "Energy."
1. The Oprah Show
I love that Drake sees Oprah as inspiring.
2. "Wrecking Ball"
Miley Cyrus definitely got a lot of flack for her edgy style, and this video in particular.
3. "Bound 2"
Kanye West has certainly made his fair share of enemies, including Drake himself.
4. The White Bronco Chase
This slow-speed chase with O.J Simpson happened two decades ago, but Drake brings it back with vengeance in this video.
5. Lebron James & The Cleveland Cavaliers
In respect to the Cavaliers jersey LeBron James wears in the video, he has certainly received some flack.
6. POTUS
With one of the toughest jobs in the country, Barack Obama likely wishes he could be Drake for a day.
7. Justin Bieber's Calvin Klein Ad
People did not take well to this Calvin Klein photo shoot, but the real question to come out of the whole situation was were the photos retouched?
8. Rob Ford Video Scandal
A much more infamous Canadian than Drake, and he even takes a moment to recreate this even more infamous image.
9. Floyd Mayweather's Instagram Photo
This hilarious and well-known image gives me serious FOMO. These are far from the only references that Drake makes over the course of the two minute video, but they are definitely some of the most notorious. Check out the video again over at Apple Music.
Images: Apple Music (9)