Times Taylor Townsend Was All of Us, Charted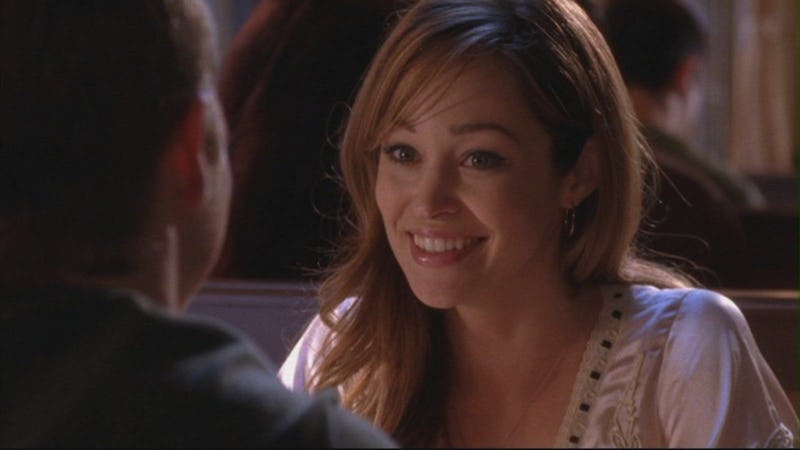 Before the days of arguing over whether you were a Blair or a Serena, there were the days of wondering if you were a Summer Roberts or a Marissa Cooper. Were you a rich, charming, funny, beautiful, brunette with rage black outs? Or were you a rich, charming, vivacious blonde with bad taste in men? The thing is, even if you had Summer's penchant for activism, or Marissa's love of bad boys, you probably had the most in common with The O.C.'s third leading lady, Taylor Townsend.
That's a controversial statement, I know, but hear me out: Taylor was a divisive character at best. Introduced as a preppy overachiever who grated on Summer's nerves, and shoved into the empty hole Marissa left after her death, Taylor was a hard sell on fans who had emotionally bonded to the core four. But, if you look past it all, she definitely has the most relatable moments. Of course, said times aren't always cheerful, or characterized as normal social behavior. When her mom threatened to take her car and college money away if she supported Marissa's return, that was a bummer, but we've all dealt with (less harsh) threats. And how about when she impulsively revenge-hangs with her ex-husband while Ryan ignores her? Insane, but we've all done it. And yeah, you may have thrown a side-eye when she mentioned that she tends to stalk people she likes, but, let's be real, you're on your crush's Facebook page right now.
Save for having your own erotic novel (where, oh where, can I get a copy of A Season for Peaches?), I'd say Taylor lives out our most awkward moments. And here's graphic proof.
Image: Warner Bros. Television; Dawn Foster/Bustle