Jessica Rambone Was A Pro Before 'SYTYCD'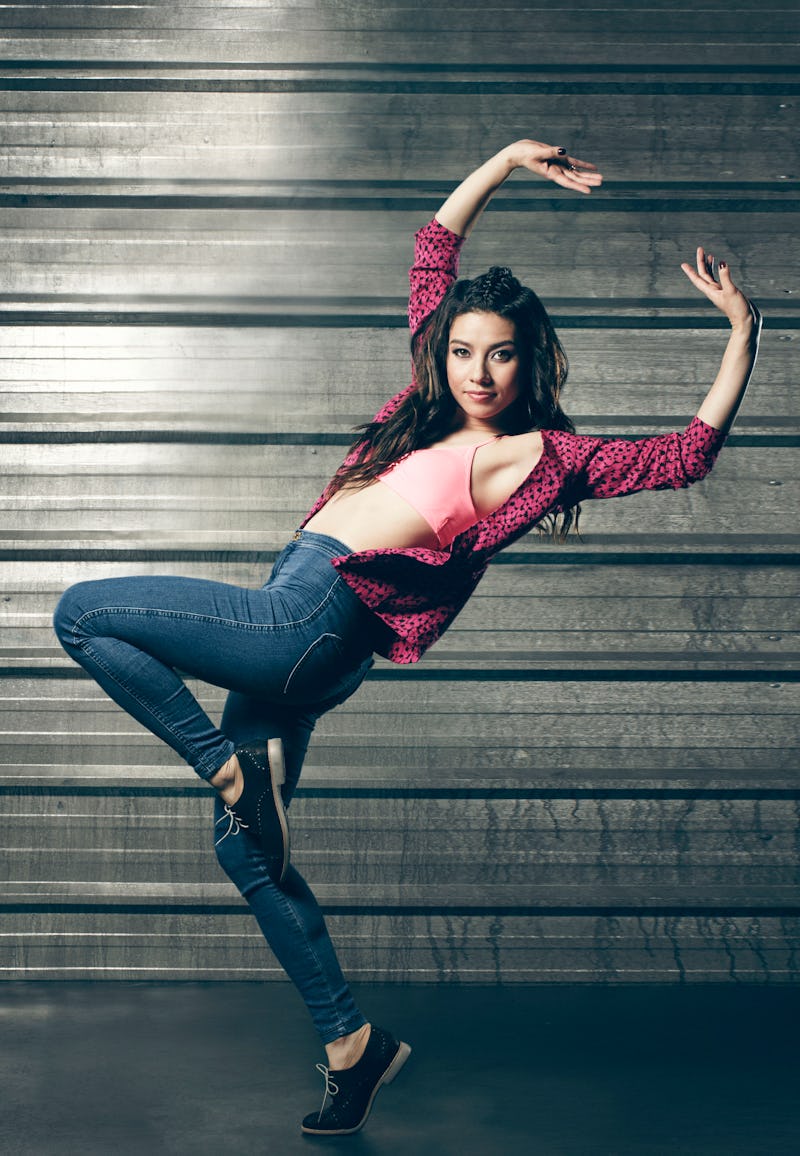 The So You Think You Can Dance Top 20, with two teams dueling for dance glory, has finally been revealed. One of the standouts is Jessica "J.J." Rabone from SYTYCD Team Street. The Japanese dancer and model is making her way as a solo dancer after having performed with T-Pain, Katy Perry, and in the ensemble group The Groovaloos. At the So You Think You Can Dance auditions, she was described as both a breath of fresh air and caffeine personified. Those are winning qualities, for sure!
While she's competing with Team Street and clearly has an affinity for the many variations of hip hop, according to a Fox Q&A, Jessica Rabone has also been formally trained in Contemporary, Ballroom, and several other styles that may come in handy on the show.
That said, one of the best things about Jessica Rabone is that since she is already a competitive hip hop dancer and artist, we can get a glimpse of her skills before the competition gets heated. She is a seasoned performer who is finally getting her big moment of this show. Here are a few clips from competitions, collaborations, and even some personal creations that will get you psyched to root for J.J. on So You Think You Can Dance.
Her So You Think You Can Dance Audition
Let's start by refreshing this stripe-y, energetic number that won the judges over and got her a ticket to Vegas.
"Sunday Afternoon"
This short is so cute! Can't wait to see J.J. take on some Broadway on So You Think You Can Dance.
"Unveiled"
This contemporary piece makes good use of set and props.
"Caged"
Great juxtaposition of costume and style.
"Ebiz"
Here's a campy take on street dancing. However, don't take that as an indication that J.J. can't bring it.
This Missy Elliott Tribute
When Missy Elliott had a resurgence after the Super Bowl, former tiny hip hop dancer and Disney kid Alyson Stoner put together a tribute video with Jessica Rambone as a featured adult dancer.
"The Pressure"
Another contemporary piece, proving that J.J. can take on any genre and really compete on this show.
Stylz Play
Here's J.J. competing with SYTYCD alum Comfort in France two years ago. Amazing! They make a great duo.
Style Play in NYC
Here she is again competing on the same team in New York. It's hard to believe this is the same dancer.
Bonus: Everything Else
Not convinced? Here's Jessica Rabone's dance reel. You might even recognize her from some of these videos, commercials, and television appearances!
Image: Brooklin Rosenstock/Fox