7 Ways To Change Your Beauty Routine For Summer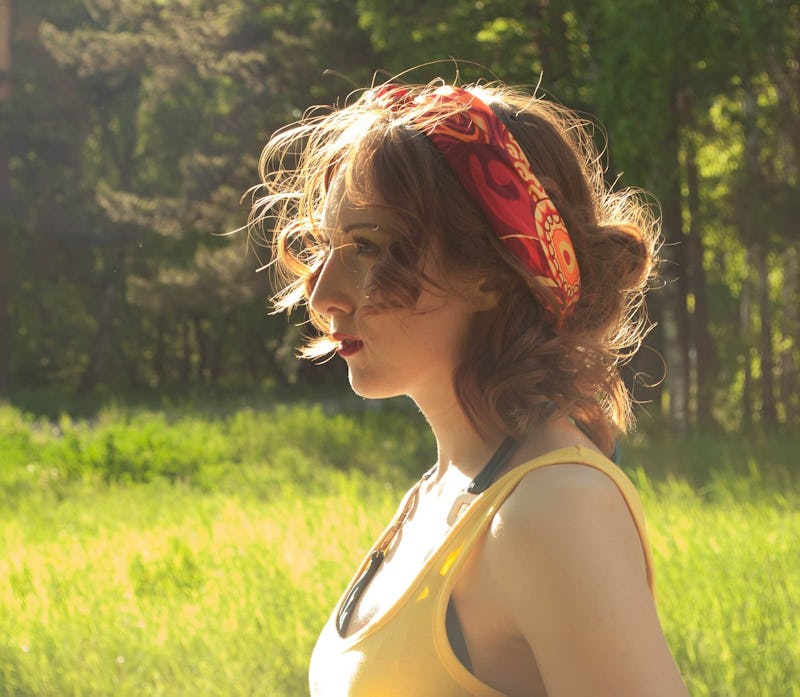 Summer isn't over yet, and there's still plenty of time to upgrade your look and make the most of the season. There are so many ways to change your beauty routine for summer that don't require a salon visit at all. The seven tips below will leave you feeling fresh, bright, and ready to get out and enjoy the dreamy weather while it lasts!
Instead of heavy, dramatic styles, summer is about keeping your look clean, carefree, and totally #IWokeUpLikeThis. The last thing you want is heavy contoured makeup you can't help but sweat off, or having to use a ton of hairspray in attempt to keep your hair pin straight despite killer humidity. Trust me, it's a losing battle. Surrender to the season, the heat, and your natural summer beauty!
Also, before we get into the tips, brief public service announcement: sunscreen is the single most important beauty product you could have on your bathroom counter. If you're not sure how to choose the best sunscreen, Bustle already has you covered. Seriously my friend, painful sunburns and increased risks for skin cancer just aren't worth that sunburn art or temporary tan.
1. Master The Bo-Ho Braid
Swap out your sleek ponytail for loose braids to give off that low-key beach girl vibe. Sweat will actually help your braid hold better, so that's even more reason to try it out!
2. Color Tint Lip Balm
When you're out adventuring, who has time to think about whether or not your lipstick has smudged? Do yourself a big favor and grab a color tinted lip balm. They're light, colorful, and hydrating. Some even have SPF protection!
(Tinted Lip Balm, $7, Burt's Bees)
3. BB Cream
Sweat, ocean waves, and those sweet summer rains are all the enemies of foundation. Instead of freaking out near water, trade out your foundation for BB creams. They still provide coverage, often have SPF, and are easy to match to any skin tone.
(Organic BB Cream, $14.95, Physician's Formula)
4. Neon Nails
Come on, it's summer. Swap those sexy dark hues for nails that party just has hard as you!
5. Bronzer Over Blush
An easy way to enhance your natural glow this season is by trading out your blush for bronzer. I'm super into the ones available from ZuZu!
(Bronzer, $26.99, ZuZu)
6. Textured Hair Spritzers
Is your hair wavy? Play it up. Curly? Rock it. Celebrate your natural hair with a textured sea salt spray. Using straighteners and curling irons is a waste of time and effort right now, so just enjoy the break!
(Sea Salt Spray, $9.99, John Frieda)
7. Clear Mascara
Let's be real, sometimes "waterproof" mascara works, but I've yet to find a brand that can handle a full day of surfing (er, well, attempting to surf). The easiest way to dodge any raccoon eye beach day selfies is by trading out your black mascara for a clear gel version. You still get all of the volume, just none of the potential smudges!
(Clear Mascara, $5.24, Covergirl)
Image Credit: A_Werden/pixabay, SpiderLashes, LittleBitsOfPretty/Instagram, Burt's Bees, , , Physician's FormulaZuZuJohn Frieda, Covergirl