11 TV Shows On Netflix To Binge-Watch Over The Long Holiday Weekend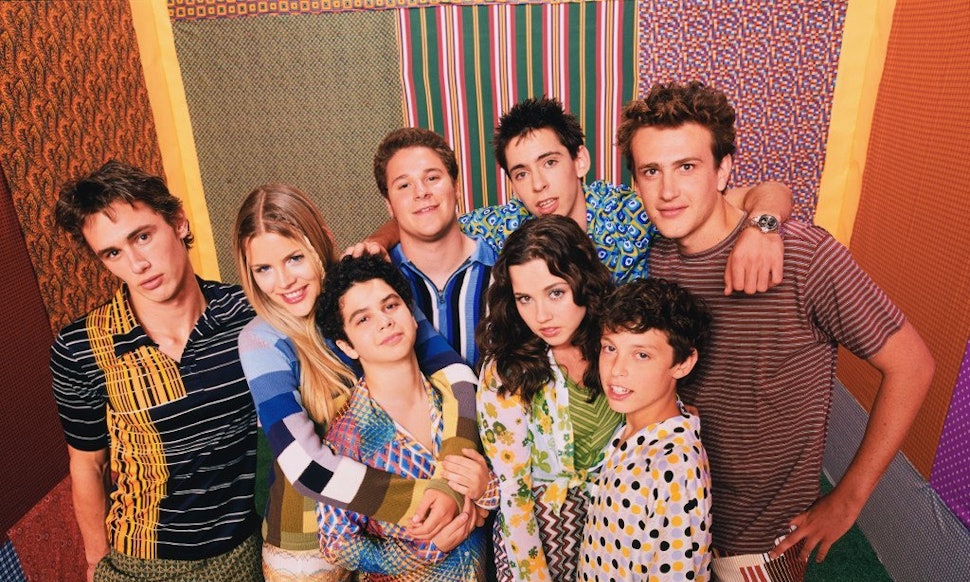 We all know there are people that won't be getting out of their pajamas at all over the four-day weekend—because we're some of them. Thanksgiving is for giving thanks, right? Well, we're devoting some of our thanks to Netflix and the television gods by binge-watching our favorite series while we recover from binge-eating our favorite holiday foods. No better way to give thanks, right? We couldn't agree more.
If you're at a loss for how to spend your many hours of extra freedom and pajama time this weekend, let us make a few suggestions to enhance your TV Thanksgiving experience.
'Breaking Bad'
If you're super late to the party, Netflix has got you covered with show's the first five seasons available for streaming.
'Scandal'
More manageable in one weekend than Breaking Bad with two seasons on Netflix, you can spend the majority of your free time envying Olivia Pope's wardrobe just in time for Cyber Monday.
Image: ABC
'Friday Night Lights'
Connie Britton and Kyle Chandler, need I say more?
Image: NBC
'Orange Is The New Black'
Everyone's new favorite show and probably the quickest binge-watch on this list with one season, is Netflix's new original series, Orange Is The New Black.
'One Tree Hill'
With nine seasons (but really the first three are the best part), the CW's long-running high-school-turned-adult drama will sufficiently whet your appetite for drama of the "life or death" scale.
Image: CW
'House of Cards'
The creepiest man in show business, Kevin Spacey, heads Netflix's other original series about the corruption on Capitol Hill. It's first season will suck you into a deep, dark Spacey-narrated hole that you'll be sad to leave when it's over.
'Freaks and Geeks'
James Franco, Jason Segel, Seth Rogen — the holy trinity of dream boyfriends (or maybe just my holy trinity of dream boyfriends). Either way, you'll get sucked into the '90s nostalgia of this high school dramedy.
Image: NBC
'The West Wing'
The Sorkin-created political drama aired for seven seasons and will get you addicted enough to watch every single one.
'Twin Peaks'
The 1990 collaboration between Mark Frost and David Lynch was a psychological, supernatural crime thriller that only aired for two seasons, unfortunately. But it's the perfect length for a long weekend binge.
Image: ABC
'Hart of Dixie'
We loved The O.C. for Seth Cohen and Summer Roberts if not primarily for Summer Roberts and her "rage blackouts". So naturally we love Rachel Bilson's Zoe Hart, a neurotic, big city doctor who finds herself in a tiny Alabama town. It's all comic relief, no whining Mischa Barton, and guaranteed to get you addicted.
Image: CW
'30 Rock'
If there's one thing that goes together with a Thanksgiving food hangover it's Liz Lemon. Netflix has the final season of NBC's hit show up for streaming so you're good to go from beginning to end.
Image: NBC