15 Makeup Products So Pretty You Almost Won't Want To Use Them (Almost)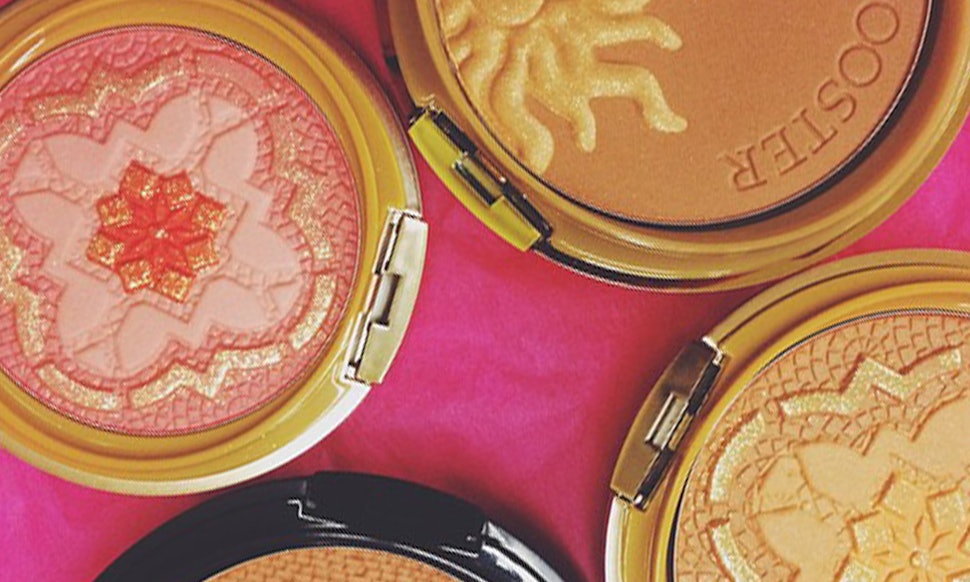 I suffer from a bit of a catch-22 with makeup, and I don't think I'm alone. The problem is, I tend to lust more after pretty looking makeup products, but if I ever get my hands on said products, I'm hard-pressed to ruin the beautiful embossments or carvings by *gasp* using them. Because even though makeup is used to create art in the first place, when they're presented as pieces of art, it just seems wrong to ruin them. Unless, perhaps, the formula is just that good.
So if you too find yourself questioning whether or not ruining the prettily presented product is worth it, here are 15 of the prettiest cosmetics on the market with the formula to back them up. You know, in case you do get the courage to dip your brush in them.
Powder
This multipurpose powder can be used all over the face, or as a bronzer, blush, or highlighter too. Just try not to cry when those perfect lines are dented.
Clarins Graphic Expression Face and Blush Powder Palette, $35, Clarins
Blush
Blush
Blush
Clinique Cheek Pop, $21, Sephora
Because this blush is so highly pigmented, just tapping your brush in should be enough, and it won't disturb the flower design (thankfully).
Bronzer
Bronzer
Bronzer
Givenchy Poudre Bonne Mine Healthy Glow Powder, $51, Sephora
This baked gel bronzer evens skin texture and has the prettiest tiling I've ever seen.
Highlighter
Eyeshadow
Charlotte Tilbury Fallen Angel Luxury Palette, $65, Charlottetilbury
Even though this palette would give the perfect-smokey-eye, you might just want to skip the shadow anyway and stare at it instead.
Eyeshadow
Estée Lauder Pure Color Gelée Powder Eyeshadow, $24, Nordstrom
This ultra-metallic powder-gel eyeshadow comes with the most gorgeous, woven embossment.
Eyeshadow
Lipstick
Lipstick
Lipstick
Lipstick
Lipstick Refill 093, $20, Paul and Joeus
Even for a color so gorgeous, how can you smudge up that precious face?
Images: @diosmioitskara/Instagram; Courtesy of Brands